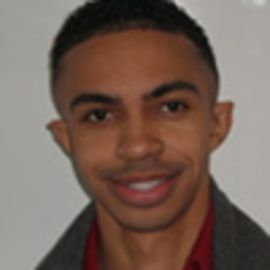 Mark is a serial entrepreneur and has been so his entire life. He launched his first retail company out of his Ohio State dorm room at the age of 19. Since then he has either been a co-founder in or a part of 5 other startups, all but 1 being in the e-commerce or technology sectors.
Retailing Via Video
In 2008 he launched an online retailer for woman's apparel called Beverly Lane. Beverly Lane was the 1st online retailer to embark on something that is now known as "hauling". This is where a network of influential video bloggers are put together to do "hauls" for the retailer introducing the companies products to their audience. This was a huge success for Beverly Lane and now is a technique used by the world's top retailers including Forever21, H&M, Marshalls, JCPenney, and many more. Video based retail quickly became the mantra for the company and the primary distribution channel. This type of insight into the future of social commerce is making Mark a go to figure and thought leader in the space.
Beta Brands, Inc.
With a vast knowledge of the social space and how it relates to retail he joined good friend & social strategist Elijah R. Young as a co-founder/managing partner at Beta Brands, Inc. At Beta Brands we incubate brands that are scalable and that are in either the tech or information sector. Simply put...We Beta Brands!
Our Current Brands:
Fandura (Fandura.com) - Your Custom Facebook Fan Page & Social Application Resource
At Fandura.com we create custom facebook fan pages and social applications that help you grow your business not just get "likes" and "fans".
We make it our job to truly integrate your facebook fan page into your overall social strategy. Likewise we design with strategy in mind. Because of this we can provide you with not only the best looking pages but with tried and true strategies that make sure your page achieves actual results, and are in sync with their entire social strategy not just facebook.
Your Simple Guide (YourSimpleGuide.com) - Your World Simplified!
At Your Simple Guide we create easy to use resource guides on a variety of topics in marketing and advertising spaces. All of our guides help you easily understand how to market on social platforms as the info comes in bite sized pieces via video walk-through and text.
Mark's goal is to continue to create incredible companies that disrupt industries and begin making investments in other entrepreneurs with these same goals as a venture capitalist.
Videos
---
Related Speakers View all
---
Bernard Martin

B2B & B2C Front Line Social Media Selling

Gillian Muessig

Thought Leader in Global Entrepreneurship

Chris Seper

Digital Media Entrepreneur, Founded MedCity Media, P...

Kamal Hassan

Innovation, business model design, organizational ch...

Anthony Bontrager

Recognized Veteran in Mobile platforms, Digital Medi...

Alistair Gleave

innovator, thinker and empowering speaker

Rabble

Hacker & Creator - Focusing on Startups & NGO's

Simone Brunozzi

Technology Evangelist

Ryan Charles

Mobile Guru (Former Zagat Mobile Head), CPG Entrepre...

Patrick Allmond

Ambitious ideas for ambitious people

Jon Steinberg

Founder & CEO of Cheddar; Former President and COO o...

Jason Sadler

Jason Headsetsdotcom (formerly Jason Sadler) is the ...

Kevin Tighe II

Co-Founder & CEO at WeBRAND

Warren Knight

UK's leading expert in Social Media and Digital Comm...

Alexander Muse

Exploring the intersection of retailing, technology ...

Tony Ahn

Social Media. Digital Marketing. Reputation Manageme...

Peter Hinssen

Cloud Computing & Technology Expert, Thought Leader ...

Loree Draude

Former Naval Aviator and one of the First Female Com...

Eduardo Gonzalez Loumiet, MBA, PMP

Cuban. Entrepreneur. Technologist.

Andrew Brackin

18 Year Old. Started GetDealy (80k users), Kindful a...
More like Mark