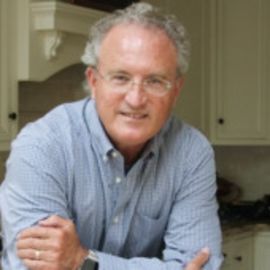 Mark Bowden
Writer & Author; National Correspondent for The Atlantic & Contributing Editor for Vanity Fair; Best Known for "Black Hawk Down"
His book Black Hawk Down: A Story of Modern War, is an international bestseller, which spent more than a year on The New York Times bestseller list (a month at number one), and was a finalist for the National Book Award. A story of the bloody 1993 battle American soldiers fought in Mogadishu, Somalia, it inspired the acclaimed feature film by director Ridley Scott. In his extraordinary new book, Guests of the Ayatollah : The First Battle in America's War with Militant Islam, Bowden notes the Iranian hostage crisis was America's first showdown with Islamic fundamentalism. Bowden spent five years reconstructing the incident, re-creating it through the eyes of the terrified hostages and their radical, naïve captors. In Guests of the Ayatollah, he takes us into Oval Office consultations, exposes the startling truth behind October Surprise rumors, and tracks the fragile clandestine negotiations that led to the prisoner releases.
He is also the author of the international bestseller Killing Pablo: The Hunt for the World's Greatest Outlaw, which tells the story of the hunt for Colombian cocaine billionaire Pablo Escobar. Killing Pablo won the Overseas Press Club's Cornelius Ryan Award as the best book of 2001, and is currently being adapted for film. Bowden wrote the original screenplay for both films. He is also the author of Doctor Dealer, Bringing the Heat, Our Finest Day and Finders Keepers, which was published by The Atlantic Monthly Press in October, 2002. All six books are in print.
Bowden contributes to The Atlantic Monthly and The New Yorker, writes a weekly column for The Philadelphia Inquirer, where he was a staff writer for 22 years, and is an adjunct professor at Loyola College of Maryland, where he teaches creative writing and journalism. He was born in St. Louis, Missouri in 1951, and grew up in Glen Ellyn, Ill., Port Washington, N.Y. and Timonium, Md. He was graduated from Loyola College of Maryland in 1973 with a B.A. in English Literature. From that year until 1979 he wrote for the now defunct Baltimore News-American.
Bowden lives in southeastern Pennsylvania. He is married and has five children.
Videos
---
Related Speakers View all
---
Jeffrey Kluger

Journalist; Editor and Writer at TIME MAGAZINE. Auth...

Christopher Elliott

Reader Advocate and Columnist for National Geographi...

Mark Seal

Author, Contributing Editor, Vanity Fair

Clifton Leaf

Editor-In-Chief of Fortune Magazine; Combating Cance...

Mary Louise Kelly

Co-Host of NPR's "All Things Considered" & Author

Jessica Coen

Senior Vice President & Editor in Chief of Mashable

Joanna Coles

Former Chief Content Officer, Hearst Magazines; Boar...

Julian Baggini

Julian Baggini is the author of several books about ...

Sebastian Faulks

Novelist, Journalist, and Broadcaster

Peter Van Sant

Peter Van Sant is an American television news report...

Ryan Grim

Ryan Grim / Washington Bureau Chief at The Huffingto...

Derek Blasberg

Director of Fashion at YouTube

Shane Snow

Bestselling Author of "Smartcuts" & Chief Creative O...

Diane Brady

Journalist, Entrepreneur, and Founder of dB Omnimedia

Jodi Kantor

Pulitzer-Prize Winning Journalist & Author

Steve Coll

Former President & CEO of New America Foundation; Pu...

Nancy Gibbs

Managing Editor of Time Magazine; Best-Selling Autho...

Mimi Swartz

Non-Fiction Author & Executive Editor of Texas Monthly

Rinker Buck

Award-Winning Author; Known for "Flight of Passage"

Holly Bailey

National Correspondent for Yahoo News; Former Newswe...
More like Mark