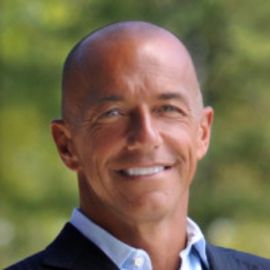 As Chief Executive Officer of Capitalism 2.0, and Chairman of the Board for George Mason University's Center for the Advancement of Well-Being, Mark Fernandes pursues his passion for changing the way we work for the better. A human business champion, he's fiercely committed to the future of leadership and business as driving forces for social, environmental and economic benefit; and shares his work through speaking, teaching, mentoring, and coaching with organizations of all sizes and across all industries, globally.
As a result of his work, and 21 years in the C-suite of the private sector, Fernandes was selected as one of Inc. Magazine's Top 50 Leadership Innovators Changing How We Lead. He has also been listed as one of Inc.'s Top 100 Great Leadership Speakers as well as a Top 75 Human Business Champion by Switch & Shift. Additionally, Fernandes is a three-time recipient of Trust Across America's Top 100 Thought Leaders in Trustworthy Business.
From elementary schools to Fortune 50 companies, and elite military special operations units, Fernandes has had the unique opportunity to speak to hundreds of thousands of people worldwide about Values-Based Leadership, business as agents of social good, and the resulting positive impact on the bottom line.
Videos
---