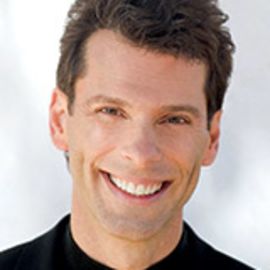 Mark Fournier
3-Time EMMY Award-winner; Founder of Ucoach University and the Center for Empowerment, a Public Charity for Women & Children of Abuse
3-Time EMMY Award-winner Mark Fournier has received countless awards as a speaker, performer, author, humanitarian, writer, producer and director. Mark not only presents highly original material with inspiring and entertaining passion, he also provides his audiences with on-going follow-up & coaching support so as to help them MASTER his unforgettable messages.
To see Mark Fournier in action, click here:   http://markfournierpresents.org/markaction.html
Mark has been a professional speaker for over 30 years, giving him the skills of a seasoned veteran, while he maintains the youthful appearance and vibrancy of an ageless master.
Mark speaks on a wide variety of subjects, while demonstrating mastery in each area he teaches. He is best known for his ability to inspire an audience (regardless of the subject matter) as well as create permanent transformation in their lives.  
"Inspiring, entertaining, memorizing… and that's just his material! Wait 'till you see him perform it!" DeeAnn Lensen (Senior Editor, Empowerful Magazine)
"Mark Fournier has hit his message out of the ballpark every time I've seen him on stage… he's one of the most effective speakers I've ever known (besides myself of course)." Rita Davenport (Speaker of the Year; National Speakers Association)
Mark Fournier… quite literally, unforgettable
Related Speakers View all
---
Jose Feliciano, Jr.

Jose Feliciano has been achieving the impossible for...

Mark Victor Hansen

Founder & Author of Chicken Soup for the Soul Book S...

Val McLeod

Inspirational Influencer and Empowerment Speaker and...

Amanda Gore

CEO, The Joy Project; Hall of Fame Motivational Spea...

Yvan J. Garcia

I am an extremely motivated individual who likes to ...

Paul F. Davis

Paul F. Davis is a worldwide speaker who has touched...

Sierra Bender

Empowerment Coach and Visionary Healer for the Mind,...

Joseph Irons

Speaking nationally and Internationally on motivatin...

Adrienne Fikes, M.Ed., C.S.C.

Book Adrienne, the Soul Power Coachâ"¢ and creator o...

Brett Engle

Brett Engle, PhD, LCSW is an expert in an evidence-b...

Michael J. Rhodes

Award-Winning Author of The Freedom Code: Simple Sol...

Mark Anthony McCray

Entrepreneur, Speaker, Writer, Credit Repair Guru an...

Dr. Mollie Marti

Dr. Mollie Marti is a performance psychologist, univ...

Michael Pantalon, Ph.D.

Clinical Psychologist and Expert on Influence

Steve Sax

Five-Time MLB All-Star & Mental Health Advocate

Stedman Graham

Chairman & CEO of S. Graham & Associates, Leadership...

Roger Crawford

Hall of Fame Athlete; First & Only US Professional T...

Jovi Brown

Authority on leadership, motivation, communication

Dr. Molly Barrow

Well-Known Relationship Expert and Author; Licensed ...

Mike Jaffe

9/11 Survivor; Human WakeUp Call
More like Mark