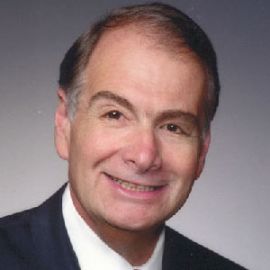 Mark Hordes
"The Professional Services Champion, and the founder of the Art of Becoming a Trusted Advisor" Philosophy
Mark Hordes is a senior business advisor and consultant, and is a well recognized global professional services business consultant, business author, and advisor to senior services executives. Over the past 25 years, he has consulted with organizations all over the world and has been profiled in business journals and newspapers and interviewed on radio and television. He is the co-author, with James Alexander, of S-Business:Reinventing the Services Organization, published in October 2003 by Select Books.
Mark also was the 2001 winner of The Association for Service Management International (AFSMI) Writers Award for best professional services sales article for his feature article, "Best Day, Every Day, Rules for the Road for Getting to Yes in Selling Professional Services."
Mark has successfully worked in all phases of the services industry: consultant, executive, Big Five partner, executive vice president of professional services, international consulting vice president, and strategy advisor to U.S. and multinational corporations.
Mark is a graduate of the American Graduate School of International Management, "Thunderbird," the number-one ranked international management business school in the world. Additionally, he holds an MBA/MS from Aurora University and a BS from the University of Houston. A keynote business conference speaker, he has presented at over 200 corporate events and industry meetings.
Speech Topics
---
MOST REQUESTED TOPICS:
The 10 Commandments of Selling Professional Services
The Success System for Leading and Managing the Services Sales Organization
Increasing Services Sales Productivity
Sales Secrets of Relationship Selling
Five Winning Business Development Strategies
Person-to-Person Client Development for the Professional Services Firm
Six Top Secrets of Successful Services Sales Professionals
Quota-Busting Strategies for Selling Services
How to Win Highly Profitable Service Engagements
Six Successful Ways to Motivate the Product-Sales Force to Sell Services
Marketing and Professional Services Trends and Best Practices
How to Build Your Services Brand
How to Market Professional Services
How to Successfully Sell to the C Level in Any Company
How to Build Brand Congruence Inside and Outside Your Company
Building an Effective Services Marketing Plan: Steps to Success
How to Successfully Integrate the Sales and Services Team
Best Day, Every Day: Rules for the Road to Getting to Yes in Selling Professional Services
Market-Facing Strategies that Never Fail
Making Change Work: How to Manage Individual and Organizational Change
How to Create a Common Fate and Shared Destiny Culture
How to Build a Great Services Organization
How to Create the Total-Solution Services Organization
Global Best Practices of High-Performing S-Businesses
Services as the Ultimate Strategy for Product Companies
Recruiting and Retaining Top Talent
Leading and Managing the Professional Services Firm
How to Become a Successful Consultant
Core Consulting Skills Boot Camp
How to Successfully Manage Any Client Engagement
Process Facilitator Skills
How to Measure Service Effectiveness and Efficiency
Managing the High-Performance Team
White-Collar Productivity: Managing and Measuring Internal Customer Relationships
Creating Competitive Advantage: The Ultimate Weapon for Your Services Company
Taking the Pulse of the Services Organization: How to Benchmark Your Company Against the Best
The S-Business Opportunity: Generating Sales and Profits for Service Support Organizations
The Transforming Technical Experts Into Trusted Advisors
Related Speakers View all
---
Sheldon Yellen

CEO, BELFOR

Jeremy Kingsley

Best-Selling Author, Leadership Expert & President o...

Michael Diercks

CEO of Performance Leadership Group

Chad Hymas

World-Class Wheelchair Athlete & Best-Selling Author

John Izzo, PhD

Leadership Expert & Bestselling Author

Stu Schlackman

Speaker, Sales Coach, Author

Mark Sanborn

Leadership, Teamwork & Performance Expert; New York ...

Steve Rizzo

Hall of Fame Motivational Business Expert & Former N...

Howard Putnam

Former CEO of Southwest Airlines

Vince Poscente

Former Olympic Speed Skier, Best-Selling Author, Lea...

Yvan J. Garcia

I am an extremely motivated individual who likes to ...

Tom Flick

Former Pro Athlete & Leadership Expert

Robin Crow

Acclaimed Musician, Entrepreneur & Bestselling Autho...

Gary Berman

Pioneer in Ethnic Marketing and Opportunities

Sanjay Behuria

Coach, consultant, facilitator, trainer and mentor i...

Gary Bradt, PhD

Change, Leadership & Life Balance Expert; Author of ...

Rick Tamlyn

Author of "Play Your Bigger Game" and motivational s...

Gary Hernbroth

A straight-talking, humorous, and engaging speaker, ...

Jose Feliciano, Jr.

Jose Feliciano has been achieving the impossible for...

Nicholas de Wolff

Digital Media & Brand Strategy; Economic & Social Tr...
More like Mark