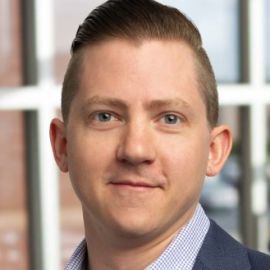 Urban FT is an SaaS-based digital payments platform whose solution operates as a technology layer that plugs in with a financial institution's incumbent payment processor, while providing for user data to be stored behind the financial institution's own firewall. Co-founded by Kilpatrick (CPO) who graduated with a degree in graphic design, Urban FT has acquired four companies, raised $12M from high networth individuals.
Originally trained in graphic design at Barry University, Mark leveraged his ability to craft inspiring images, narratives, and interfaces, and as Chief Product Officer injected this creativity into Urban FT's product development. Mark's brainchild, Urban FT's Digital Banking Platform, provides the ability for FIs to better service their customers and improve their bottom line. A 'small town kid' at heart, Mark is the mainspring of Urban FT's forward-thinking mission to empower the underdog in financial services.
Since graduation, community service and giving back have been core values for Mark, both personally and professionally. He has continued to demonstrate support for the university through annual giving and in his role as co-president of the NYC Alumni Chapter. In addition, Mark has established a pick-up soccer league for adults, coordinated charity soccer tournaments, and has engaged with Pantene's Beautiful Lengths program. He is an active member of the Young Entrepreneurs Club (YEC), American Marketing Association (AMA), and the Federal Reserve System's Faster Payments Task Force. He has also been listed as one of the Forbes 30 Under 30 for his achievements in Enterprise Technology.
Videos
---