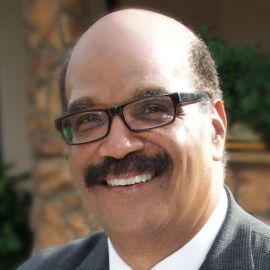 Mark McEwen
Former CBS Weatherman, TV Personality & Author of "Change in the Weather: Life After Stroke"
CBS journalist and popular television news personality, Mark McEwen served for many years in a variety of high profile positions, including anchoring "CBS This Morning" and serving as enter-tainment reporter for "The Early Show." He was also a correspondent on the CBS News show, "48 Hours."
From "The Morning Program" to "CBS This Morning" to "The Early Show," Mark was a mainstay on CBS since first joining the network in 1987. He anchored with a unique flair and snagged a Who's Who of big interviews. In 1995, Mark was named one of the country's "Ten Most Trusted News Personalities" in a TV Guide survey.
Mark has interviewed many prominent newsmakers, including five presidents: Bill Clinton, George H.W. Bush, Gerald Ford, Jimmy Carter and Richard Nixon. He also interviewed Steven Spielberg, Sidney Poitier, Paul McCartney, Stevie Wonder, Garth Brooks, David Letterman, Julia Roberts, Denzel Washington, Tom Hanks, Muhammad Ali, Leonardo DiCaprio, and many others.
He has covered almost every imaginable television event including the Oscars, the Cannes Film Festival, the Golden Globe awards, the Grammy awards, and the Country Music Association awards.
He covered three Winter Olympics including Albertville, France and Lillehammer, Norway, and anchored the morning broadcast from Nagano, Japan during CBS Sports' coverage of the Olympic Winter Games. In Nagano, he also ran with the Olympic Torch.
In 2000 Mark hosted 'TV Guide's Celebrity Dish'-- a series of cooking specials featuring Whoopi Goldberg, Susan Lucci, Ed Bradley and Jane Seymour. From 1996-2002 Mark hosted 'Live By Request' on A & E. The Emmy award-winning show featured guests such as David Bowie, Earth Wind and Fire, Elton John, Tony Bennett, the Bee Gees, B. B. King, and others. In 2004 Mark became the anchor for the morning and noon news for WKMG in Orlando, Florida.
In 2005, Mark suffered a stroke, and has since written a book, "After The Stroke: My Journey Back To Life," about that experience, and his recovery. The book was nominated for the prestigious "Books For a Better Life" award.
Mark has served as Ambassador for the American Heart Association's "Power To End Stroke" campaign and is an advocate for the cause. He spoke at the International Stroke Conference in 2008 and 2018., In 2011 he was the host for the first annual RAISE awards (Recognizing Awareness In Stroke Excellence) for the National Stroke Association. He was the host for the second annual RAISE awards in 2012 as well. They have featured him as the cover story for Stroke Smart, the National Stroke magazine. He has also been on the cover of Heart Insight, the American Stroke Association's magazine.
Mark tours the country, speaking on his personal journey. His speech is one of hope, courage and inspiration, as he shares the amazing story of his miraculous recovery. In February of 2016, Mark did a TED Talk, about his time at CBS, his stroke, and the uplifting and inspiring road back.
He has written, produced and hosted "McEwen's Mark," an interview show that showcases human interest stories, and stories of the country's most successful business people. In March of 2014, Mark began hosting "Positive Mark" on WKMG-TV, which showcases good news, plus positive and inspira-tional stories. In October of 2014 he started a blog titled "Mark McEwen's World," which currently has 200,000 views, and growing. It can be found at, iammarkmcewen.blogspot.com. This blog has already been featured by AARP, the National Stroke Association, and the American Heart Association.
Mark was born in San Antonio, Texas and raised in Berlin, Germany, Montgomery, Alabama and Crownsville, Maryland. He attended the University of Maryland and now lives in Central Florida with his family.
Videos
---
Speech Topics
---
"My Life as A Journalist"
As a CBS News anchor for "CBS This Morning," and entertainment reporter for "The Early Show" and news correspondent for "48 Hours," Mark reported on the issues of the day for many years. TV Guide named him as one of the country's "Most Trusted News Personalities" in their national survey. He has interviewed prominent news-makers, former residents and people from the worlds of politics, entertainment, music, sports and he covered three Winter Olympics, even carrying the torch in Nagano, Japan.
"Life After Stroke"
Mark shares his personal story of suffering a stroke on an airplane. It is a harrowing tale of survival against overwhelming odds. As one of America's great communicators, he shares his inspiring story of hope, and his miraculous recovery with humility, dignity and courage. His message is to focus on the positive and to never give up! He is now fully recovered, and has shared his journey with compassion, humor and pure honesty in a TED-Talk.
"Positive Mark: Never Give Up!"
Based on his TV interviews on WKMG-TV, Mark shares the stories of people who have faced tremendous odds and their survival and amazing triumphs. Because of his own battle to get his life back after a massive stroke, Mark shares these inspirational stories of everyday heroes who show bravery and courage with his own unique insight. This talk reaches the heart and motivates his audiences to Never Give Up!
Related Speakers View all
---
Anderson Cooper

Journalist, TV Personality, Anchor of CNN's "Anderso...

J.R. Martinez

Actor, Best-Selling Author, Motivational Speaker, Ad...

Pat Williams

Motivational Speaker & Sports Executive; Senior Vice...

Montel Williams

Emmy Award-Winning Talk Show Host Best Known For "Th...

Dr. Ian Smith

Doctor, New York Times Bestselling Author, Medical C...

Peter Salgo

Healthcare Futurist, Emmy Award-Winning Health & Sci...

Star Jones

Former Co-Host of "The View", Social Justice & Heart...

Elaine Welteroth

Co-host of CBS "The Talk," NYT Bestselling Author, A...

Deborah Norville

Two-Time Emmy Award-Winning Journalist; Anchor of "I...

Dr. Mehmet Oz

Cardiothoracic Surgeon; Host of "The Dr. Oz Show;" C...

John Zogby

Trendspotter & Leading Pollster

Vanilla Ice

Hip Hop Artist & Rapper, Suicide Survivor, Host of D...

Dr. Holly G. Atkinson

Award-Winning Medical Journalist

Michael J. Fox

Award-Winning Actor, Author, Producer & Advocate

Coach Ken Carter

Coach, Author, Educator & Inspiration for the Film "...

Kevin Clash

Puppeteer and Voice of Elmo, Writer and Director

Tony Brown

Tony Brown is Chief Executive Officer of Urban Ameri...

Dr. Jill Bolte Taylor

Scientist, Author & CEO of My Stroke of Insight, Inc.

Kate White

Former Editor-In-Chief of Cosmopolitan Magazine; New...

Calvin Trillin

Author, Columnist, Humorist & Political Satirist
More like Mark