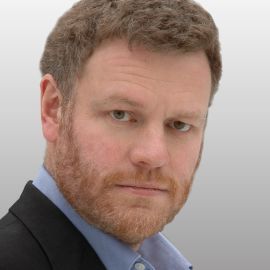 Mark Steyn is an international bestselling author, a Top 41 recording artist, and a leading Canadian human rights activist. That's to say, his most recent book, After America, was a Top Five bestseller in the United States and a Number One bestseller in Canada; and "A Marshmallow World", his Christmas single with Jessica Martin, reached Number Seven on Amazon's easy listening bestsellers, and Number 41 on their main pop chart. His human rights campaign to restore free speech to Canada led to the repeal by Parliament of the notorious "Section 13" law, a battle he recounts in his book Lights Out: Islam, Free Speech And The Twilight Of The West.
Mark is also a popular guest host of America's Number One radio show The Rush Limbaugh Program, and America's Number Two cable show Hannity. In addition, he appears each week on The Hugh Hewitt Radio Show. In Canada, he can be heard with Toronto's Number One morning man on The John Oakley Show, and seen on Sun News.
Over the years, Mark's writing on politics, arts and culture has been published in almost every major newspaper around the English-speaking world, including Britain's Daily Telegraph, Canada's National Post, The Australian, The Irish Times, The Jerusalem Post, The Wall Street Journal, and many more.
Mark's other books include America Alone: The End Of The World As We Know It, a New York Times bestseller in the United States and a Number One bestseller in Canada; plus A Song For The Season, Mark Steyn's Passing Parade, Mark Steyn From Head To Toe and The Face Of The Tiger. His personal view of musical theatre, Broadway Babies Say Goodnight, was published to critical acclaim in London, and to somewhat sniffier notices in New York.
Videos
---
Books
---
Related Speakers View all
---
Bob Kopp

Climate Scientist, Geobiologist & Climate Policy Sch...

Sheila Watt-Cloutier

Environmental, Cultural & Human Rights Advocate, For...

Andrew Hoffman

Holcim (US) Professor of Sustainable Enterprise at t...

Steve Goreham

Engineer, Author & Authority on Environmental and En...

Van Jones

CNN Political Contributor; Author; Human Rights, Edu...

Marcelo Mena Carrasco

Former Environment Minister of Chile

Angelicque White

Biological Oceanographer

Jamie Margolin

Climate Change Activist; Author; Founder & Co-Execut...

Tim Flannery

Environmentalist, Explorer & Author

Dr. Douglas Vakoch

Founder & President of METI—Messaging Extraterrestri...

Cameron Hepburn

Professor of Environmental Economics & Director of t...

Amy Harder

National Energy & Climate Change Reporter for Axios;...

Natasha Lamb

Managing Partner, Director of Equity Research & Shar...

Mario J. Molina

Nobel Prize Recipient, Pioneer of Atmospheric Chemis...

Dr. Sylvia Hood Washington

Chief Environmental Research Scientist at Environmen...

Achim Steiner

Executive Director, United Nations Environment Progr...

Kartik Chandran

Environmental Engineer & Associate Professor at Colu...

Michael Shellenberger

Founder & President of Environmental Progress; Exper...

Jeff Orlowski

Award-winning Filmmaker, Photographer, Entrepreneur,...

Gina McCarthy

Former Environmental Protection Agency Administrator...
More like Mark