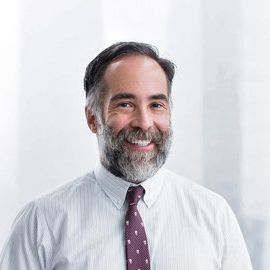 Martin Chavez is Executive Vice President and Chief Financial Officer of The Goldman Sachs Group, Inc. He is a member of the Management Committee, the Firmwide Capital Committee, the Firmwide Risk Committee and the Steering Committee on Regulatory Reform. Mr. Chavez is also a member of the Firmwide Hispanic/Latino Network and the Lesbian, Gay, Bisexual and Transgender Network.
Mr. Chavez first joined Goldman Sachs in 1993 in the J. Aron Currency and Commodities Division, where he was a Senior Energy Strat until 1997. He returned to the firm as a Managing Director in IBD Strats in 2005, becoming Global Co-Head of Securities Division Strats and then Global Co-Chief Operating Officer of the Equities Franchise. Prior to assuming his current role, Mr. Chavez was Chief Information Officer, responsible for the Technology Division and jointly responsible with divisional leadership for the firm's global strategists. He was named Partner in 2006.
Prior to first joining the firm, Mr. Chavez was Co-Founder and Chief Technology Officer of Quorum Software Systems from 1989 to 1993. From 1997 to 2000, he was Global Head of Energy Derivatives at Credit Suisse Financial Products. In 2000, he co-founded Kiodex, Inc. and was Chairman and Chief Executive Officer until 2004.
Mr. Chavez serves on the Harvard Board of Overseers and is a Fellow of the New York Academy of Medicine.
Videos
---