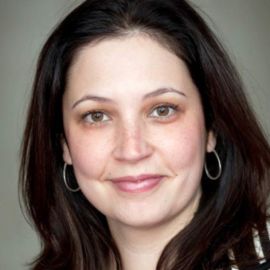 Mary Murphy
Principal Investigator of the Mind and Identity in Context Lab at Indiana University & Co-founder of The College Transition Collaborative
Dr. Mary Murphy is the Principal Investigator of the Mind and Identity in Context Lab at Indiana University and Co-founder of The College Transition Collaborative.
Murphy received her B.A. from the University of Texas at Austin, and is originally from San Antonio, TX. She earned her Ph.D. in Social Psychology from Stanford University in 2007, mentored by Claude Steele. She was a National Science Foundation Postdoctoral Fellow at Northwestern University from 2007-2009, advised by Jennifer Richeson. In 2009, she joined the faculty at the University of Illinois at Chicago. And in 2012, Murphy and the lab moved to Indiana University where she is currently an Associate Professor in the Department of Psychological and Brain Sciences. You can read more in this APS Rising Star interview.
Murphy's research interests focus on developing and testing theories about how people's social identities and group memberships interact with the contexts they encounter to affect their thoughts, feelings, behaviors, physiology, and motivation.
Videos
---