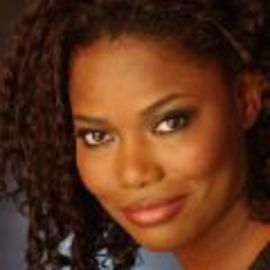 Mary Spio is author of "It's Not Rocket Science: 7 Game- Changing Traits for Uncommon Success." She is best known for creating and holding patents on the technology used to digitally release feature films over satellite and for demographically targeted distribution of cinema content (alternate endings).
Spio is the founder of Next Galaxy Corp a leading content and technology solutions company creating CEEK. Her companies have created content and or technology for global titans including Microsoft XBOX, Coca Cola Company, Tribune News Company, Emmis Communications, Billboard Awards, Lincoln-Ford and scores of iconic celebrities, retailers, radio station groups and much more.
She is on the USA Today panel of CEOs, presidents, founders, and chairmen, where she advises on leadership trends. Spio is an innovation and entrepreneurship evangelist who works with the U.S. Department of State in a global outreach program, and was named alongside Oprah in "NBC News's" "100 History Makers in the Making."
Spio is a recipient of the Yueh-Ying Hu Memorial National award for Innovation, Boeing Outstanding Achievement in Electrical Engineering award and Essence Magazine's New Power Generation.
She is also a contributor to the New York Times best-selling series, "Chicken Soup for the Soul, and wrote "A Song for Carmine and the Author of It's Not Rocket Science – 7 Game-Changing Traits for Achieving Uncommon Success."
Spio earned an M.S. in electrical engineering and computer science from Georgia Institute of Technology and a B.S. in electrical engineering from Syracuse University. @maryspio
Videos
---