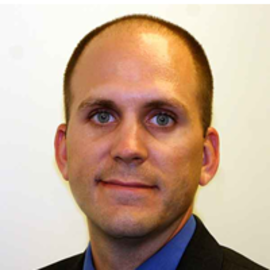 Matt A. Mayer
Visiting Fellow.
Matt A. Mayer researches, writes and speaks on national security issues as a visiting fellow at Heritage, where the former U.S. Department of Homeland Security official heads a project evaluating how each state has met the modern threat of terrorism. Mayer is president of Provisum Strategies, a consulting firm based in Dublin, Ohio, that helps private and public sector clients develop sound public policy. He previously was president of the Buckeye Institute for Public Policy Solutions, a free market think tank in Ohio. Mayer is working on his second book, "Taxpayers Don't Stand a Chance: Why Battleground Ohio Loses No Matter Who Wins (and What To Do About It)," due this summer. Mayer was a senior official at the Department of Homeland Security under its first leader,Secretary Tom Ridge, and his successor, Michael Chertoff. Mayer, an attorney, advised DHS leaders on policy and operations and headed the terrorism preparedness office, charged with developing initiatives to meet the demands of the post-9/11 security environment. As leader of Heritage's Homeland Security and the States project, Mayer advocates decentralizing elements of homeland security from the federal government to state and localities. He is the author of the 2009 book Homeland Security and Federalism: Protecting America from Outside the Beltway, which features a foreword by Edwin Meese III, head of Heritage's Center for Legal and Judicial Studies. He has appeared as a guest commentator on C-SPAN, Fox News Channel and other major media outlets. His articles and analysis have appeared in a variety of newspapers, law reviews, public policy journals and online forums such as Townhall.com. He has presented expert testimony to Congress and state legislatures, including Texas and Ohio. Before joining the Buckeye Institute, Mayer worked as a strategic consultant whose clients ranged from international corporations to elected officials. As an adjunct professor at Ohio State University, he taught a course on varied responses to the terrorist threat among America's European allies. Mayer arrived at DHS after serving as Deputy Director of the Colorado Department of Regulatory Agencies under Gov. Bill Owens. He helped create an award-winning system to notify concerned parties by e-mail of proposed regulations before they become final. He practiced law for several years in Ohio and Colorado, where the Denver Business Journal recognized him, at age 29, as one of the state's rising young leaders. Mayer graduated cum laude from the University of Dayton with a double major in philosophy and psychology. The Dayton native received his law degree from the Ohio State University College of Law, where he was editor in chief of the Ohio State Journal on Dispute Resolution.
Related Speakers View all
---
Ray Walser, Ph.D.

Senior Policy Analyst.

Charles "Cully" Stimson

Chief of Staff and Senior Legal Fellow.

Jack Spencer

Senior Research Fellow, Nuclear Energy Policy.

James Sherk

Senior Policy Analyst in Labor Economics.

Derek Scissors, Ph.D.

Senior Research Fellow.

Brett D. Schaefer

Jay Kingham Fellow in International Regulatory Affairs.

Paul Rosenzweig

Paul Rosenzweig, who helped craft policy and strateg...

James M. Roberts

Research Fellow For Economic Freedom and Growth.

James Phillips

Senior Research Fellow for Middle Eastern Affairs.

David B. Muhlhausen, Ph.D.

Research Fellow in Empirical Policy Analysis.

Derrick Morgan

Vice President, Domestic & Economic Policy.

Robert E. Moffit, Ph.D.

Robert E. Moffit, a seasoned veteran of more than th...

Ambassador Terry Miller

Director, Center for International Trade and Economi...

Ken McIntyre

Marilyn and Fred Guardabassi Fellow in Media and Pub...

Walter Lohman

Director, Asian Studies Center

Paul Larkin

Senior Legal Research Fellow

David W. Kreutzer, Ph.D.

Research Fellow in Energy Economics and Climate Change.

Patrick Louis Knudsen

Grover M. Hermann Senior Fellow in Federal Budgetary...

Bruce Klingner

Senior Research Fellow, Northeast Asia.

Daniel H. Johnson, Jr., M.D.

Daniel H. Johnson, Jr., M.D., is a practicing diagno...
More like Matt