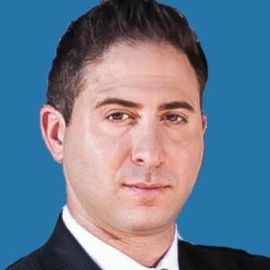 Matt Altman
Co-Founder of Luxury Real Estate Powerhouse, "The Altman Brothers;" Featured on Bravo's "Million Dollar Listing LA"
Matthew dove straight into the entertainment industry and quickly became one of the youngest talent agents in Hollywood. After several years of success as a talent agent where Altman earned tenures at Creative Artists Agency (CAA), the #1 talent agency in the world and The Gersh Agency in Beverly Hills, he shifted course. During this period, Matthew and his brother Josh, began to purchase and renovate numerous homes, bringing them financial success and invaluable real estate knowledge. Armed with a lauded reputation and an A-list clientele which included some of the biggest actors, writers, directors and producers around, Matthew Altman began landing big deals.
Now his entertainment clients stayed with him in real estate. Matthew Altman is known for offering clients exclusive white glove, VIP treatment. In addition, Altman and his brother are featured on Bravo's "Million Dollar Listing: LA."
On a personal note, Matthew was born and raised in Boston, Massachusetts. Matthew graduated from The University of Colorado at Boulder where he was a placekicker on the Division I Colorado Buffaloes Football team. He has lived in Los Angeles for the past 11 years and has a strong passion for art, design and architecture.