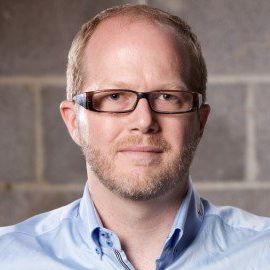 Matt helped build the communications team at Facebook and define its public voice as one of the first members of its PR team. Most recently, he led social media and content strategy for it main communications channels--including the Facebook Blog, official Facebook Page and Twitter account-which reach millions of people every day. Before that, he managed the company's advertising and business communications, worked with top executives to position Facebook as an essential tool for marketers and consumers, and led its early international growth and political outreach campaigns.
Currently, Matt is an advisor to R to Z Studios, the social marketing and production company founded by Randi Zuckerberg, and an independent strategic consultant on social media and communications. His work with R to Z has included projects for the Clinton Global Initiative and Cirque du Soleil. He's also consulted with startups such as Chegg and Spotify, and he's working on his first book about the impact of social media.
A former journalist, Matt moved into PR and marketing in 2005 to work with Silicon Valley startups, first at ZENO Group and then SutherlandGold Group. Most notably, he helped launch YouTube publicly. In 2003, he served as an American Political Science Association Congressional Fellow in Washington, DC. He previously was a writer and editor for Ziff Davis Media and eWEEK in San Francisco, and earlier worked at various daily newspapers. Matt graduated from the Medill School of Journalism at Northwestern University.
Videos
---
Speech Topics
---
Thinking Beyond "Likes
The power of Facebook for businesses goes beyond the number of Likes you can collect. It's about building relationships where people want to engage with and share your content, and it's about building an authentic persona for your company that talks with people on their terms.
Topics covered include:
Developing your social voice

How to compete for attention in News Feed

Emerging opportunities beyond the Page and off of Facebook.
Life Lessons from 100 Billion Friendships
Beyond all of the talk about connections, Likes and followers, the real story of social media is a human one. Unlike other technology before it, Facebook and other social networks run on emotion, compassion, jealously and empathy: Local communities banding together to help survivors of fires or floods, adopted children finding their birth parents after decades apart or long-time friends splitting after a terse online exchange. With 100 billion friendships made on Facebook, we're living both the highs and lows of our lives through social media. In this talk, Matt will share the lessons we can learn from the inspirational and sometime tragic stories unfolding on Facebook and how understanding those lessons can help you communicate more effectively through social media.