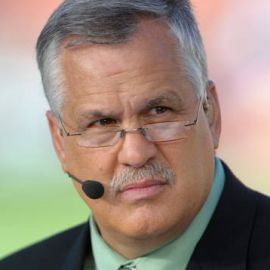 Matt Millen
Former National Football League linebacker, Former CEO of the Detriot Lions
Matthew George "Matt" Millen is an American former National Football League linebacker and a former executive. Millen played for the Oakland Raiders, the San Francisco 49ers, and the Washington Redskins. In Millen's 12-year NFL playing career, he played on four Super Bowl-winning teams. Millen won a Super Bowl ring with each of the three teams for which he played.
After his playing career, Millen was President and CEO of the Detroit Lions from 2001 until 2008. His eight-year tenure as head of the franchise led to the worst eight-year record in the history of the modern NFL (31-97) and resulted in his termination on September 24, 2008.
Following his NFL career, he was a football commentator for several national television and radio networks. His last job before joining the Lions was a member of the number two broadcast team for the NFL on Fox, as well as being the color commentator for Monday Night Football on Westwood One. On February 1, 2009, he joined the NBC broadcast team for pre-game analysis of Super Bowl XLIII. He was employed by ESPN as an NFL analyst, and by NFL Network as a color commentator on Thursday Night Football. Millen did color commentary on ESPN for college football starting in 2013. In 2015, Millen returned to Fox NFL and debuted on Big Ten Network.
Videos
---