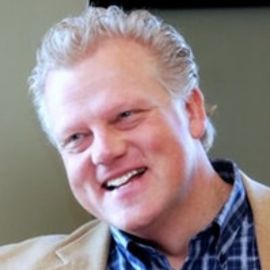 Matt Paknis
Anti-Bullying Activist, Consultant, Former College Football Coach & Author
Matt Paknis is a senior management consultant with six years of college football coaching, ten years of playing football, and five championship seasons, whose focus is on lessening bullying in the workplace. He was a former assistant coach at Penn State under Joe Paterno and has spoken publicly about being abused as a child. Matt Paknis transcended childhood bullying and the death of his young mom with teamwork and leadership. He has dedicated over twenty-five years of consulting to helping global clients embrace healthy management practices to thrive.
Matt studied Organizational Behavior, Economics, and Architecture at Brown University where he also played football. He joined Brown's football coaching staff after graduating in 1984. He also coached football at Penn State University and at the University of Rhode Island (URI) where he earned his MBA in 1992. Matt designed and facilitated corporate leadership and team-building programs for URI's corporate retreat center and he created and delivered a 50-hour long Practice of Management Certificate Program for Brown's Learning Communities. These programs ran for over twelve years and introduced Matt to thousands of organizations. His consulting and speaking practice grew and flourished by referral.
Matt is a celebrated guest lecturer of management at Bryant University, RISD, URI, Brown University and at the University of Massachusetts. Matt has built and maintained a broad private consulting client base including long standing engagements with international high tech, automotive, manufacturing, nautical, beverage, healthcare, defense, higher education, private educational concerns, accounting firms, law firms, advanced manufacturing, engineering, health care, and scientific research firms.
Videos
---
Speech Topics
---
Organizational
stopping, preventing, and transcending bullying and abuse: at work, in sports, in the community, and at home
building thriving organizations with healthy leadership practices
building great teams with collaboration, shared gains, and respect
balancing results with relationships
Interpersonal
building trust by protecting and elevating the vulnerable
managing differences and difficult conversations with constructive dialogue
humor, compassion, and humility, the sparks of greatness
including values, character, and behaviors with performance results
influencing exceptional results - processes – relationships without authority
coaching and empowering others to peak performance
Personal
overcoming traumas like domestic violence, the illness and death of a young
parent and childhood sexual abuse with healthy support and choices
managing self, change, and stress with balanced metrics and life
how to laugh, love, and sing when the world around you is collapsing
keeping the faith, hope, and love alive and never giving up
choosing to stop the cycle of abuse and addiction
overcoming traumas to excel as an adult
Related Speakers View all
---
Kristie Kennedy

Women's Worth & Wellness Expert, TEDx Audacious Lead...

Carey Lohrenz

First Female F-14 Fighter Pilot in the U.S. Navy, T...

Heath Calhoun

Alpine Skier & Veteran of the United States Army

David Rutherford

Motivational Speaker, Former Navy SEAL Medic & Behav...

Pam Warren

Motivational Speaker & Author; Paddington Train Cras...

Brian Fleming

Combat-Wounded Veteran, Resilience & Leadership Speaker

Anthony ONeal

Youth Pastor, Best-Selling Author & Community Leader

Cheryl Saban

Dr. Cheryl Saban is a writer, social activist, psych...

Rob Waldo Waldman

Decorated Fighter Pilot; Power of Relationships & Tr...

Vince Poscente

Former Olympic Speed Skier, Leadership & Sales Exper...

Vince Papale

Former NFL Player & Inspiration for the Movie "Invin...

Caitlyn Jenner

TV Personality, Olympic Gold Medalist & Iconic Trans...

Mark Victor Hansen

Founder & Author of Chicken Soup for the Soul Book S...

Becky Halstead

First Female Graduate of West Point to Reach General

Stacy Allison

Businesswoman, Adventurer, Author & Motivational Spe...

Sonia McDonald

CEO & Founder of LeadershipHQ, Executive Coach & Aut...

Anthony McCarley

Successful Entrepreneur & Triple Crown Marathon Swimmer

Gina LaRoche

Co-Founder of Seven Stones Leadership Group

Tavetta Patterson

Speaker, Author, Entrepreneur, Founder of Abundant L...

Marie C. Zoutomou-Quintanilla

Author of "You Are Being Tested"
More like Matt