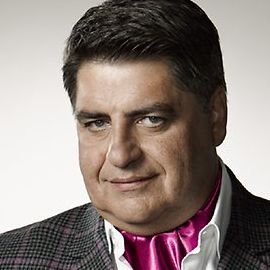 Matt Preston
Food Journalist, Restaurant Critic, Writer, Television Personality, Known for "MasterChef Australia"
Matt Preston is an award-winning food journalist, restaurant critic, recipe writer, and television personality.
Best known as a judge and co-host on MasterChef Australia and MasterChef The Professionals, Matt Preston currently writes a national column for the Taste section for News Ltd's metro newspapers and is also a senior editor for delicious magazine.
Preston has now appeared in five series of the ratings success MasterChef Australia as well as one series each of Celebrity MasterChef, Junior MasterChef and MasterChef Allstars. This year he hosted the newest series in the franchise, MasterChef: The Professionals, with Marco Pierre White.
MasterChef Australia and its Australian spin-offs are broadcast in more than 170 countries around the world from Venezuela and the Philippines to The Sudan, the UK and Scandinavia.
With a total worldwide audience of more than 180-million, MasterChef Australia is also the highest rating English-speaking program in India with more than three million viewers propelling Matt, George and Gary to stardom on the Sub-Continent.
Matt is active on social media and has an highly engaged following of more than 100,000 fans on Facebook and Twitter.
Matt is a keen tennis player but due to extreme lack of talent is highly unlikely to ever win a wildcard berth in the Australian Open!