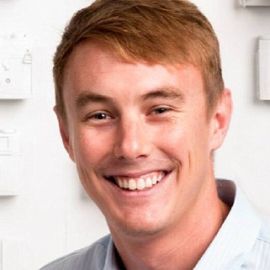 Matt Sutton
Global Brand Marketing Manager at Facebook
Matt Sutton is the Global Marketing Manager at Facebook. As a believer in genuine storytelling and branded content, Matt has recently taken his personal passion in podcasts to his professional pursuits, partnering with Pacific Content over the past year to experiment with new strategies for brands to build awareness and drive tune-in to podcasts.
Matt has nearly a decade of experience in a wide range of marketing functions from direct response (paid search, programmatic display) to brand marketing. Working with a variety of partners from small boutique production houses to the world's biggest agencies, he has built global integrated marketing campaigns reaching 10s of millions of people around the world.
From his work developing Capital One's first Facebook acquisition strategy for the "What's in Your Wallet" campaign to creating and running the first industry print and out-of-home ads for Facebook, he has always focused on finding new ways to reach people and new channels to tell targeted & relevant stories to consumers.