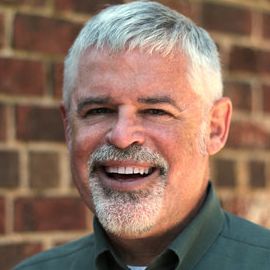 Matt Thornhill has started and run two think tanks focused on generations: the Boomer Project and GenerationsMatter. Now he operates SIR's Institute for Tomorrow, a think tank dedicated to helping organizations and communities learn whats coming and what to do about it today. For over 50 years, SIR has researched and studied the key trends that will shape tomorrow, and the people who will make tomorrow happen.
Matt is often in the media, having appeared on NBC Nightly News, CBS Evening News, MSNBC, NPR, CNBC, and in stories in The New York Times, The Wall Street Journal, USA TODAY, Time magazine and countless others.
In recent years, his firm has developed insights on the key trends that will impact the future for businesses and communities. Matt has given hundreds of presentations to organizations and communities about "the future we already know" -- key trends in demographics, society and culture that will impact every organization and community.
Matt is also the co-author of the acclaimed book Boomer Consumer: Ten New Rules for Marketing to America's Largest, Wealthiest and Most Important Demographic Group, on sale at Amazon.com.
Videos
---
Speech Topics
---
Winning Tomorrow: How to Leverage The Future We Already Know
This popular keynote series focuses on the winning traits that companies, organizations, or communities need to have in order to be more successful tomorrow. It starts by teaching the audience how to become a futurist and how to apply a generational lens to make sense of what's coming. Then we share insights on the key trends about the future that's already coming.
Autotopia: The Future of Everything When Cars Drive Themselves
This new keynote is customized to your industry, organization, or region. Self-driving cars may seem like science fiction, but the reality is that they are coming, and soon. Their impact is going to extend far beyond how we get people and goods from A to B. Driverless vehicles will change everything from A to Z - where we live, how we live, where we work, and how we shop. This presentation will open your eyes and get you thinking about how to plan for a future when cars drive themselves.
Generations @Work: Engaging Workers of All Ages
Three large generations are colliding in workplaces across the country. Sure, we know they are different, but what does it mean in the workplace? This informative session can be done as a keynote, breakout, or longer workshop for organizations trying to determine what to do to recruit, manage, engage, and retain workers of all ages.
Related Speakers View all
---
Scott Shellstrom

Creativity Innovator, Award Winning Creative Directo...

Harish Shah

The Singapore Futurist

Louis-Philippe Loncke

European Adventurer 2016, Explorer, Motivational Spe...

R "Ray" Wang

Founder, Chairman & Principal Analyst at Constellati...

Gbadebo Odularu

PhD Economist keen on deploying data science to solv...

Steve Anderson

Leading Authority on Insurance, Technology, Producti...

SJ Murray

Emmy-Nominated Writer, Producer & Story Designer

Harry G. Broadman

Dispelling Myths About Emerging Markets Business Gro...

Danny Mekić

Technology Expert, and "most successful Dutch young ...

Nicole Yeary

Founder & CEO of Ms.Tech, A Company That Aims to Sup...

Nicholas de Wolff

Digital Media & Brand Strategy; Economic & Social Tr...

Sir Richard Branson

Businessman & Founder of Virgin Group

Steve Gutzler

Steve Gutzler is one of the nation's premier thought...

Somto Okeke Charles

Somto Okeke Charles is a vibrant & innovative young ...

Rick Reed

Issue and crisis manager specializing in high risk /...

Igor Beuker

World Authority on Marketing and Media

Robert Spector

Customer Service Expert, Bestselling Author & Creato...

Maddy Dychtwald

Co-Founder & Senior VP of Age Wave, Author & Changin...

Peter Diamandis

Founder & Executive Chairman of the XPRIZE Foundatio...

Majora Carter

Real Estate Developer, Peabody Award-Winning Broadca...
More like Matt