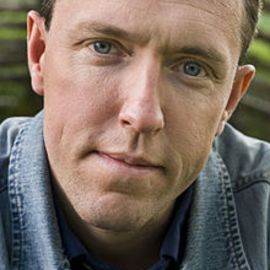 Mattias Klum, who was born and raised in Sweden, is one of the leading nature photographers in the world and a much coveted lecturer.
He is a frequent contributor to the National Geographic magazine and has done three cover stories for them.
Mattias Klum is regarded as a truly inspirational speaker. He regularly presents to leading organisations, NGO's and corporations worldwide. During his celebrated lectures he shares his strategies for team-building, enhancing communication skills and developing the core of an organisation accompanied by outstanding photography.
Mattias has first-hand knowledge of these areas, as it is critical for him to have a team on whom he can totally depend, especially under extreme conditions, such as when working 65 metres up (210 feet) in the rainforest canopies of South East Asia..
Achievements
Mattias Klum is the author of 9 published books.
His photographs have been exhibited in art galleries and museums around the world.
He has been honoured with several awards and scholarships.
Mr. Klum received a medal of the 8th size (blue ribbon)from His Majesty the King of Sweden, for his outstanding achievements in nature photography.
He is a fellow of the Linnean Society, London and a member of the board of trustees of WWF Sweden.
Videos
---
Speech Topics
---
The Big Picture
Take an awe-inspiring journey around the world, featuring unique perspectives on some of the Earth's natural wonders and last wild places. Through Klum's camera lens, audiences get an up-to-date report on the state of our planet while marveling at its beauty and diversity, captured in striking new photographs and high-definition video from Klum's most recent expeditions. Through his trademark humor, passion, and optimism, Klum reaches audiences on an emotional level, combining astute observations with concrete solutions for sustainability, bridging the gap between what we know intellectually and how we feel and act.
Being There: On Expedition With National Geographic
In his signature presentation, Klum shares some of his most unforgettable experiences on expedition—such as photographing meerkats in the Kalahari Desert, kinkajous in Panama, Asiatic lions in India, and king cobras in Southeast Asia. He also tells of his commitment to the environment and cultures in peril, and about the power of images to inspire positive change.