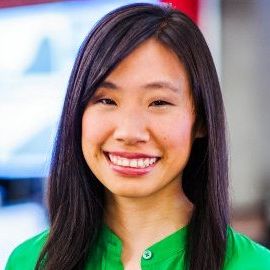 Maureen Fan is CEO and co-founder of Baobab Studios, the industry's leading VR animation studio.
Started in 2015, Baobab Studios garnered laurels from film festivals globally including Tribeca Film Festival, Sundance Film Festival, Toronto International Film Festival and Cannes.
The company's Emmy-award winning VR animation, INVASION!, starring Ethan Hawke, launched to substantial critical acclaim and become the top performing VR app.
INVASION! is currently a top ranking download on major VR platforms including Oculus, VIVE, PSVR, Samsung, Within, Hulu and others. Baobab's second film ASTEROIDS! starring Elizabeth Banks is an official 2017 Sundance Film Festival and Cannes Film Festival selection and won Best VR Experience at the Unity Vision Conference. Their latest Rainbow Crow, starring John Legend, Diego Luna, and Constance Wu premiered at Tribeca Film Festival and Cannes this year.
Previously, Fan has held leadership roles in film, gaming and the consumer web. She was most recently vice president of games at Zynga, where she oversaw three game studios including the FarmVille sequel, which contributed to 40 percent of the company's revenues. Prior to her time at Zynga, she worked on Pixar's "Toy Story 3" film and at eBay in product management and UI design.
She also worked on "The Dam Keeper," directed by Dice Tsutsumi and Robert Kondo, was nominated for the 2015 Oscar Best Animated Short. Maureen was also named one of 'The Most Creative People of the Year' by Ad Age for 2016.
She received her undergraduate degree in an interdisciplinary program in computer science, art and psychology from Stanford University, where she graduated Phi Beta Kappa. Fana earned her master's degree in business from Harvard University.
Videos
---