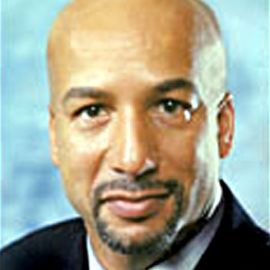 Mayor Ray Nagin
Former Mayor of New Orleans
We can all learn and be inspired when ordinary people are suddenly thrust into extraordinary events. When Hurricane Katrina struck New Orleans in 2005, the devastation, death and human suffering was unimaginable. Many observers predicted the community would never recover. However, today New Orleans is in the midst of a booming recovery and continues to exceed expectations.
Ray Nagin grew up of modest means as his father worked as a janitor at City Hall. He was a very successful businessman before becoming mayor with no prior political experience. As the federally built hurricane protection system collapsed, Mayor Nagin was thrust into the largest man-made and natural disaster in history. Without a comparable precedent, he took up the ultimate challenge of steering New Orleans through near total destruction, stabilization and recovery.
He tells a very honest, first-hand account of how all levels of government struggled with this disaster. He also witnessed true American spirit as volunteers came in to jumpstart the rebuilding process. Unfortunately, he faced very raw issues of race and class and boldly rejected calls to gentrify the city.
The story of New Orleans' revival is the story of the American spirit and overcoming adversity. Nagin's new book, Katrina's Secrets: Storms after the Storm, is out now.