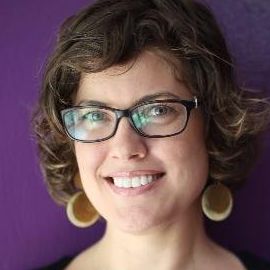 Megan White Mukuria is the Founder and CEO of ZanaAfrica Group and sits on the board of ZanaAfrica Foundation.
Together, ZanaAfrica addresses the clear need for 4 in 5 girls who lack access to sanitary pads and related health education. ZanaAfrica's unique solution combines material science innovation in sanitary pad manufacturing along with referable sexual and reproductive health education in the form of an engaging magazine for girls. By creating a branded social movement, Nia, (Purpose in Kiswahili), ZanaAfrica engages girls and women across their lifetime to be healthy, informed and boldly live their purpose.
ZanaAfrica now serves 20,000 girls and women each month through commercial markets and NGOs and is raising its next round of investment funding. ZanaAfrica Foundation serves 10,000 girls each month through 14 community-based organizations with clear, positive impacts on health, education, and safety and is conducting a seminal randomized control trial for menstrual health management.
Murka lives and works in Nairobi, Kenya – a place she has called home since 2001. Murkia was a PopTech Social Innovation Fellow in 2011 and has gone on to become an Ashoka Fellow, Entrepreneur-in-Residence at the Girl Effect Accelerator and GOOD Pioneer of Health for Africa Fellow.
Videos
---