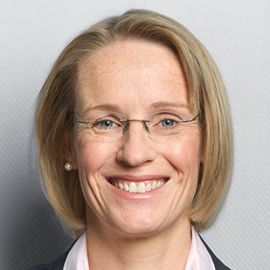 Melanie Kreis
CFO of Deutsche Post
Kreis became chief financial officer of the Deutsche Post, German's postal service and the world's largest logistics company, in October 2016 when it was valued at $66.7 billion.
Kreis is the only woman on the group's six-person executive board and oversees half a million employees. In a fiercely competitive courier market, Deutsche Post DHL posted its highest operating revenue of all time in 2017 at $3.7 billion. As CFO, Kreis has been key in leading the investment agenda of the group and the company's adoption of new accounting standards ahead of competition. In 2017, the group streamlined its portfolio and strengthened its focus on logistics, in part, by selling Williams Tea Lag, a provider of marketing and communications supply chain services. With fewer letters and more online-shopping packages being delivered, Deutsche Post is upgrading its technology. The company is experimenting with robots for mail deliveries and plans to test a fleet of self-driving electric delivery vehicles next year.
Kreis previously served as a member of the Deutsche Post board for human resources and CFO of DHL Express. The company credits her with playing a key role in executing the sale of Deutsche Post's stake in Postbank, a German retail bank, to Deutsche Bank.
Videos
---