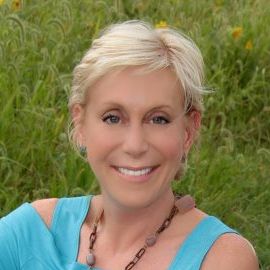 Melanie Young knows how to face challenges with grit, grace, and wit and re-frame them to make things happen for the better. She a motivational muse for anyone who feels stuck and who wants to reignite their personal or professional brand and she is a living example of turning stumbling blocks into stepping stones.
After surviving breast cancer, Young wrote her first book, 2013's "Getting Things Off My Chest: A Survivor's Guide to Staying Fearless & Fabulous in the Face of Breast Cancer," to help newly diagnosed women stay focused and make smarter choices about caring for their well-being during and after treatment. "Getting Things Off My Chest" received both the 2014 International Book Award and USA Best Book Award for Cancer Health topics.
"Breast cancer is a journey no one wants to take but sadly it is a road well traveled by many women. I spoke with survivors to prepare and then mapped out my own plan to face my diagnosis. I decided to use the experience to rebuild my body, retool my diet, and restructure my life to remove the dead weight and focus on doing what I enjoy and what joy I can help bring to others." Young's second book, 2014's "Fearless Fabulous You! – Lessons on Living Life on Your Terms," is filled with inspirational insights to recharge your spirit and revalue your self-worth.
"I wrote 'Fearless Fabulous You' to motivate anyone who wants to redefine how they want to live. Sometimes we just need a hard reset to reassess our goals. I was not prepared for the post-traumatic stress I experienced after facing down breast cancer and losing my beloved father in the same year. Healing the soul takes more time than healing the body. For me writing was therapy and my way to develop the next chapters of my life with renewed purpose to help and inspire others."
Young hosts a national radio show for women called "Fearless Fabulous You!," which airs Mondays at 4 p.m. ET on W4WN.com Radio -- The Women 4 Women Radio Network, presented by Talk 4 Media and Talk 4 Radio. With her husband, David Ransom, she co-hosts "The Connected Table LIVE" Wednesdays 2 p.m. ET on W4CY radio.
Young is active in many organizations and charitable efforts to support women's health, education, and careers. She recipient of the Handcraft Heroes Breast Cancer Awareness Award and the Caring Advocate for Recovery Through the Arts Award. Her articles have appeared in Huffington Post, MindBodyGreen, Breast Cancer Wellness Magazine, and Everyday Health.
Videos
---
Speech Topics
---
Breast Cancer Management: Staying Fearless and Fabulous
Breast Reconstruction: Understanding your rights and options: her book covers options for both reconstruction and opting not to reconstruct and your choices

BRCA genetic testing: what it means (She tested positive after undergoing treatment and chose prophylactic surgery to remove her ovaries and fallopian tubes.

Boosting self image during cancer treatment through exercise, skin care, makeup and hair/wig care

5/10 essential questions to ask if you have been diagnosed for your A) surgeon B) reconstruction specialist C) oncologist

Five health management essentials if you have been diagnosed

Managing your cancer communications: from what to say, how to respond to questions and choosing a gatekeeper

Tips for caregivers

Great gift ideas for the patient
Balancing Lifestyle and Business
Staying Fearless: how to deal with a health setback without being sidelined

work full time and, like me, are the primary income generator

Staying Fabulous: simple ways to fight stress, create balance and have more energy through diet, exercise and disconnecting

(De) Stressed for Success: how to organize and prioritize your day/week for optimum results and minimal stress

If she could start all over again: 10 things she would tell her younger self starting out in life/business

Laughing your way to the bank: How to pursue a passion or pleasure and turn it into profit

Make the Connection: 5/10 tips on building your brand's platform from a marketing expert

What color is your pasture? Tips on reinventing your career
Related Speakers View all
---
Leslie Mouton

Breast Cancer Survivor & Award-Winning Broadcast Jou...

Geralyn Lucas

Breast Cancer Survivor & Author of "Why I Wore Lipst...

Dr. Jackie Walters

Award-Winning OB-GYN; Two-Time Breast Cancer Survivo...

Shannon Miller

Olympic Gold Medalist, Health Advocate & Cancer Surv...

Heidi Floyd

Thought Leader & Speaker on Breast Cancer; Breast Ca...

Jan Ping

Emmy Award-Winning Makeup Artist & Breast Cancer Sur...

Yael Cohen Braun

Co-Founder & Board Chair of F*ck Cancer; Founder of ...

Joan Lunden

Award-Winning Journalist, Bestselling Author & Healt...

Christine Handy

Model, Breast Cancer Survivor & Author of "Walk Besi...

Diana Jordan

Veteran Stand-up Comedienne & Breast Cancer Survivor...

Kristie Kennedy

Women's Worth & Wellness Expert, TEDx Audacious Lead...

Giuliana Rancic

Entertainment Journalist & Breast Cancer Survivor

Martina Navratilova

Retired World #1 Tennis Player & International Tenni...

Suzanne Somers

Celebrity Alternative Medicine Advocate, Author & Br...

Sherry Lansing

Former CEO of Paramount Pictures & Founder of The Sh...

Beverly Kirkhart

Cancer Survivor, Co-Author of "Chicken Soup For The ...

Erin Gruwell

Founder & Executive Director of the Freedom Writers ...

Jane Fonda

Actress, Feminist, Author, Political Activist, Forme...

Amber Marchese

Former Real Housewife of New Jersey & Two-Time Breas...

Amy Robach

Co-Anchor of "20/20" & ABC News Correspondent for "G...
More like Melanie