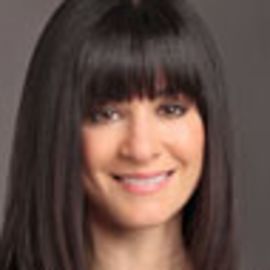 Melissa Payner
Chief Executive Officer of Bluefly Inc.
As Chief Executive Officer of Bluefly Inc., Melissa Payner has shifted the company from an emerging e-tailer into a cultural brand. She joined the company in 2003 and within the first few months reinvigorated Bluefly with a merchandising strategy built on offering carefully edited designer clothing and accessories that were inseason, on-trend and at incredible values. Over the next three seasons, she implemented her strategy, culminating in a 2005 advertising and marketing campaign that, despite minimal resources, captured national attention and cemented Bluefly's broadening audience base.
Bluefly is now part of the cultural lexicon, having been referenced everywhere from the CW's cult-hit Gossip Girl to Oscar Winner Diablo Cody's latest film, Young Adult. For three seasons, the "Bluefly.com Accessory Wall" was featured on the Emmy-nominated fashion reality contest Project Runway. Ms. Payner appeared on an episode of Tyra Banks' popular reality series America's Next Top Model; and in 2011, Bluefly's original Closet Confessions series won the Fashion 2.0 Award for best online video.
Last year, Bluefly expanded its portfolio with Belle & Clive, a members-only shopping destination that presents curated selections of important brands via limited-time sale events, and Eyefly, an online portal for fashionable prescription eyeglasses starting at $99.
Ms. Payner began her career at I. Magnin in San Francisco and went on to hold key positions at Ann Taylor, the Pastille division of Neiman Marcus, Henri Bendel and Chicos FAS, where she served as President. In 1997, she joined Spiegel Catalog and after three years was named Chief Executive Officer of Spiegel Catalog.
Ms. Payner graduated with a B.S. in fashion merchandising from Arizona State University.