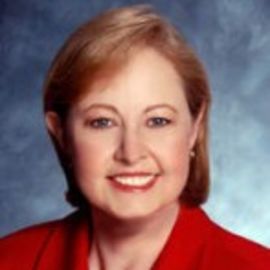 Following a brush with death in emergency heart surgery, and a subsequent close call with a stroke due to an irregular heartbeat, atrial fibrillation, Mellanie True Hills pledged to leave behind her high-tech executive life to use her second chance to help others avoid heart disease and stroke.
As a patient advocate and heart-health expert, she founded the non-profit American Foundation for Women's Health and StopAfib.org, a patient advocacy organization that provides information and support for those living with atrial fibrillation (afib). She travels extensively, speaking out about heart disease, stroke, wellness, prevention, and patient advocacy, including at American Heart Association Go Red for Women events, hospital atrial fibrillation and women's health events, and corporate and association events.
From partnering in Facing AFib, featuring soap star Susan Lucci, and AF Stat, featuring NBA Hall-of-Famer Jerry West, to enlisting help from global experts, atrial fibrillation and stroke awareness are real passions for Mellanie. Through StopAfib.org, the most visited heart arrhythmia site worldwide, she seeks to raise awareness of atrial fibrillation to decrease afib-related strokes and to improve quality of life for patients and their families by supporting and enhancing communication with their health-care providers. Successes include creating Atrial Fibrillation Awareness Month and lobbying with other organizations to gain U.S. Senate designation of September as National Atrial Fibrillation Awareness Month. She brings the voice of the atrial fibrillation patient community to think tanks, health policy discussions in Washington, DC, and awareness-raising coalitions and partnerships worldwide.
Mellanie educates, inspires, and motivates audiences to make lasting changes in their lives to protect their health. She also guides patients and caregivers to become better health advocates and helps health-care providers understand what it is like to live with atrial fibrillation and how to better help their patients.
Always an agent of innovation, transformation and change, Mellanie led the creation of one of the first corporate web sites, JCPenney.com, and one of the first corporate intranets. She was also a high tech executive at Dell, an executive strategist at Cisco, a world-renowned Internet strategy consultant, a business journalist, and has spoken and consulted from Singapore to Rio de Janeiro and Johannesburg to New Delhi.
Author of the multiple award-winning book, A Woman's Guide to Saving Her Own Life: The HEART Program for Health and Longevity, and two best-sellers, Intranet Business Strategies (Wiley) and Intranet as Groupware (Wiley), she also appears in the highly-acclaimed Sixty Things to Do When You Turn Sixty (Sellers Publishing).
She is a regular contributor on patient perspectives to EP (Electrophysiology) Lab Digest, and has been featured by hundreds of media around the globe, including CNBC Asia, Reuters, Newsweek, PBS, Fox, ABC, NBC, and CBS. Her story and mission have been featured in Better Homes and Gardens, Heart-Healthy Living, More, Success, and USA Weekend.
She is a member of the National Speakers Association (NSA) and the North Texas Chapter of the National Speakers Association.
Most Requested Topics
Be Still My Heart: Living With Atrial Fibrillation (Arrhythmias)
Hear Your Heart: Put YOU First
Heart Choices: A Woman's Guide to Saving Her Own Life
Surviving and Thriving in a Hyperbusy World
Take a Journey with Me (for Health Care Providers)
Healthcare and Non-Profit Clients and Audiences
Agency for Healthcare Research & Quality (US Dept of Health & Human Services)
Alliance for Aging Research
American Heart Association
Aspirus Wausau Hospital
Frye Regional Medical Center
Indiana Heart Hospital
Ingham Regional Medical Center
Lehigh Valley Health Network
Mended Hearts National Convention
Oakwood Healthcare System
Shands Hospital/University of Florida Medical Center
Spirit of Women Heartcaring Conference
St. Joseph's Hospital, Phoenix
St. Joseph Mercy Health System, Ann Arbor
University of Utah Medical Center
Western Atrial Fibrillation Symposium
Other Selected Clients and Audiences
American Standard
Canadian Imperial Bank of Commerce
Coca-Cola Enterprises
Deloitte & Touche
General Motors/Cadillac
Hewlett-Packard
Snap-On Tools
Sun Microsystems
Texas Instruments
Texas Department of Insurance
Texas Governor's Commission on Women State Agency Council
Texas Governor's Conference for Women
Times Mirror Company
Verizon
Wellmark Inc./BlueCross BlueShield of Iowa
Related Speakers View all
---
Bernadette Vadurro

Award-Winning Business Woman, Professional Speaker a...

Pam Moore

CEO & Founder Marketing Nutz, Social Business Strate...

Charlie Alejandro

Motivational Speaker, Writer, Actress & Radio Talk S...

Caroline Casey

Founder of Kanchi & The Ability Awards

Melissa Pierce

Filmmaker, Life Coach, Innovator & Idea Pollinator

Marsha Collier

Best-selling author in eCommerce & Customer Service,...

Lori La Bey

Driving Change How Caregiving is Perceived, Received...

Lisa Van Allen

Executive Coach and Spiritual Director to Mission-Dr...

Kristi LeBlanc

Premier Expert on Recruiting-Engaging Purposeful, Pa...

Kristen Hagopian

Personal Finance Author, Popular Columnist, Consumer...

Gail Worth

When voted chairperson of Harley-Davidson's managem...

Kathy Cleveland Bull

Dynamic Speaker on Life Balance

Elizabeth Bowman

Innovatively Organized is a Seattle-based organizing...

Lisa Louise Cooke

Producer and host of the Genealogy Gems Podcast www....

Victoria Labalme

Strategic Performance Coach, Performing Artist & Spe...

Barbara Rogoski

Empowering People To Speak in Public with Power and ...

Bonnie Hagemann

CEO, Author, Researcher & C-Suite Coach at Executive...

Rachel Botsman

Expert on Technology & Trust; Author of "What's Mine...

Christi Tasker

Social Media Branding Queen and Keynote Speaker

Julie Wilkes

Survivor of a Life-Threatening Heart Condition, Hear...
More like Mellanie