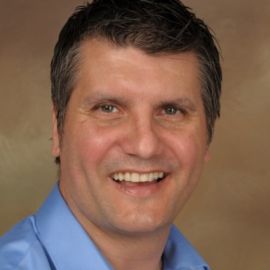 Michael Cooley is a public speaker. He was a member of two dysfunctional families. His mother in St. Louis was an alcoholic. His stepmother and stepbrothers in Gainesville, Texas, abused him relentlessly-both physically and verbally. As a child, Mike bounced from school to school and from city to city. As a teenager, he turned to gangs and drugs for a sense of acceptance. Eventually, he ended up homeless, sleeping on rooftops and in alleys, and living out of his car. But after living as an abused child, a homeless and drug-addicted teenager, and a completely lost young adult, Mike decided to start over as a different person.
Rock Bottom-From the Streets to Success tells Mike's story from his childhood in the 1960s until today. Mike escapes the darkness of his past and eventually puts his life back together to become a success in business and in his personal life. Mike talks about how he overcomes the hardships of his childhood and shares his experiences in hopes of helping others who may be facing their own challenges.
Videos
---
Related Speakers View all
---
Tina Marie Jones

Connecting with the audience through the style of a ...

Jean Bailey Robor

Jean Bailey Robor, award-winning author and inspirat...

Eric Gnezda

Singer, Songwriter, Educator, Author, TV Producer & ...

Andy Mouncey

Ultra-distance Athlete, Author, Goal-Setting Expert

Grant D. Fairley

Inspirational Speaker and Teacher, Executive Coach &...

Joseph Covelle

Speaking From the Heart To Help Change Minds

Katie Schmatz

Ohh the Possibilities...

Tonisha Pinckney

Empowerment Beyond Victimization - Author of I AM MO...

Lori La Bey

Driving Change How Caregiving is Perceived, Received...

David Hyner

Professional Speaker, "The Massive Goal Principle"

Peter Frampton

Following his Grammy Award-winning instrumental albu...

Patrick Kasper

POSITIVE MOTION "Movement with a Message"

Dr. Brenetia Adams-Robinson

Transformational Trainer, Life Coach, Keynote Speake...

Patricia Sadar

International Consultant, Inspirational Speaker & Le...

Mak Man

Dynamic Motivational Speaker and Published Author . ...

Susan Crook

Award-winning Author/Speaker Helping You Achieve Per...

Tonia Renee Lee

Tonia Renee Lee is a professional speaker, minister,...

Tim Rooney

Helping Businesses Grow Profitably and Maintain a Wi...

Mo Stegall

Global Brand Ambassador, Motivational Speaker, Bests...

Andrea Raquel

Trained Broadcast Journalist / Marketing Pro & Exper...
More like Michael