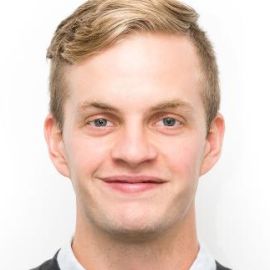 Michael Dempsey is a partner at Compound. He invests in founders and companies at the seed stage in emerging areas, including but not limited to Autonomous Vehicles, Robotics, Space, AR/VR, AI/ML, computational biology, and more.
Dempsey began his career investing multiple asset classes ranging from public equities and derivatives, cross-border private equity, and eventually seed-stage startups at Crane Partners, a multi-strategy hedge fund.
From there he helped scale the research and data analysis team at CB Insights, seeing the company grow from 10 to over 85 employees in 18 months.
Dempsey graduated from New York University with a B.A. in Economics and a minor in Computer Science.