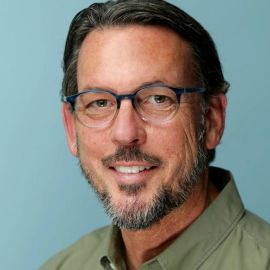 Michael Finnegan
Politics Writer & Reporter Covering the 2020 Presidential Campaign for the Los Angeles Times
Michael Finnegan is a Los Angeles Times politics writer. Since joining The Times in 2000, he has covered elections for mayor, governor and president, including the 2016 campaign of Donald Trump and the 2020 presidential campaign.
In 2011, Finnegan and fellow Times reporter Gale Holland won the Worth Bingham Prize for Investigative Journalism for articles on the bungled $6-billion rebuilding of Los Angeles community colleges.
A Los Angeles native, Finnegan started newspaper work at the Hudson Dispatch in New Jersey. For seven years, he covered city and state politics at the New York Daily News. He plays piano on the side.