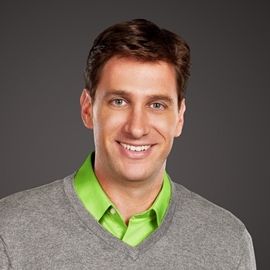 Michael Greenberg
Host of ESPN's Mike & Mike in the Morning and Author
Mike Greenberg is co-host of ESPN's popular radio and TV show Mike & Mike in the Morning, which premiered in 1998 and is carried by more than 310 affiliates nationwide.
Greenberg and co-host Mike Golic are known for their playful banter, strong opinions, and joy in covering the hottest sports topics and spending their mornings with sports fans on daily basis.
Greenberg is the author of two non-fiction books and one novel. In Mike & Mike's Rules for Sports & Life, which he co-wrote with Mike Golic, and Why My Wife Thinks I'm an Idiot he recounts stories and observations from his years as a broadcaster; while his novel, All You Could Ask For, explores the friendship of three women in need of perspective and support.
Greenberg is a graduate of Northwestern and lives in Connecticut with his wife and two children.