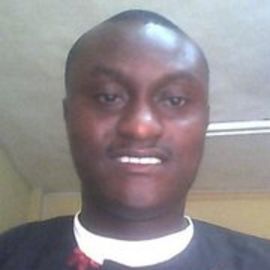 Michael Iyiola Odeyemi
Public Speaking Professional. Expert on Young Peoples' Affairs, Leadership etc
I am Michael Iyiola Odeyemi. I am the Dean / Founder of MikASeO. I am a Public Speaking Professional, Trainer and Consultant in Human Capital Development.
I had the privilege of speaking to the national convention of Junior Chamber International (JCI) Nigeria, in Kano in January of 2006. Since then I have had chances to speak to northern regional executives of Bank PHB Plc also in Kano, on February 19, 2007, On August 30 2007, to about 500 students of tertiary institution in North Central Nigeria, under the auspices of the Federal Ministry of Youth Development, in Minna, Niger State.
Also on April 6 2009, to speak to the NYSC Legal Aid CDS group in Abuja, to officers of the Nigeria Security and Civil Defence Corps (NSCDC) on Wednesday May 6, 2009. I had the chance to participate as a resource faculty in the Training of some NNPC/PPMC staff on Wednesday September 23, 2009.
On Thursday October 29, 2009, I spoke to Senior Secondary (High) School Students of Model School, Maitama Abuja. On Thursday December 10, 2009 to the NYSC HIV/AIDS & Red Cross groups separately, also to the NYSC Charity group on Friday December 11, 2009 all in Abuja. On Thursday January 14, 2010 again to the HIV/AIDS group.
I spoke to Senior Secondary (High) School Students of Government Secondary School Kuje & Garki, Abuja on Friday February 5 & Tuesday February 9, 2010 respectively. I also did, with Junior Secondary School Garki, Abuja on Wednesday February 17, 2010.
On April 30, 2010, I spoke to NYSC members under the auspices of Mediation Training Institute, Nigeria in Abuja. On Tuesday July 20 and Wednesday July 21, 2010, I had the privilege to be a resource faculty at Training Programs organized by Development Training Resource Centre and Global Analytics respectively, for NASS Service and CAC also respectively.
The privilege of inspiring and motivating Young People also came my way on Friday September 24, 2010, with a group of NYSC members in Abuja. Also on Thursday December 17, 2010, I spoke to Labor Leaders on the Platform of WIU Consultants in Abuja.
I also work as a Master of Ceremonies and Events Management resource.
I am an alumnus of LEAP Africa (www.leapfrica.org).
Date of Birth: Friday July 13, 1979
OBJECTIVE & MOTTO: To help people and businesses move to the next level, reaching their maximum potential. Volunteerism and Service rooted in Integrity.
EDUCATION
1. Bayero University Kano - 2001-2007 B. A. Mass Communications (Combined Honors)
Ahmaddiya College, Kano - 1994-1996 Senior Secondary Certificate

Unity Comprehensive College - 1993-1994 St. Thomas Secondary School, Kano - 1992-1993 B.U.K Staff Secondary School, Kano - 1991-1992 Junior Secondary School Certificate

St. Louis Primary School Kano - 1990 -1991 Sunny day Primary School, Kano - 1986 -1990 First School Leaving Certificate
HOBBIES Interest in News and Current Affairs, Biographies, Networking, Basketballing & Footballing
REFEREES:
LEAP Africa www.leapafrica.org

Mr. Segun Ogunyannwo Director of Training Mediation Training Institute Suite 204 His Glory Plaza Off Adetokunbo Ademola Wuse 2, Abuja

Aliyu Kamal, Ph.D Dept. of English and French Languages Bayero University, Kano.
Videos
---
Related Speakers View all
---
Tonisha Pinckney

Empowerment Beyond Victimization - Author of I AM MO...

Candace Reese

The CEO Pundit: Empowerment Speaker, Inspirational C...

Jean Bailey Robor

Jean Bailey Robor, award-winning author and inspirat...

Amy Magyar (Coach)

The Benefits of a Coach Without the Annoying Whistle.

Joseph Covelle

Speaking From the Heart To Help Change Minds

Coach "Z" Jackson

Motivational Speaker, Author, and Self-Encouragement...

Lori La Bey

Driving Change How Caregiving is Perceived, Received...

Mo Stegall

Global Brand Ambassador, Motivational Speaker, Bests...

Carlton Buller

Helping you to find sucess when you have been progra...

Liz Nead

Executive Business & Life Coach

Dr. Deborah Nixon

The Trust Diva

Grant D. Fairley

Inspirational Speaker and Teacher, Executive Coach &...

Mike Jaffe

9/11 Survivor; Human WakeUp Call

Michelle Courtney Berry

NLP Master Coach & Practitioner for Health and Welln...

Cathy Sexton - The Productivity Expert

Ignite Your Performance & Accelerate Your Results

Ron Frost

Life Coach, Motivational Speaker, Personal Empowerme...

Sherri Henley

Author, Expert in Speaking, Social Media Intelligenc...

Devin Hughes

Devin C. Hughes-The Chief Inspiration Officer

Ann Marie Mac Donald

Certified World Class Professional Speaking Coach, C...

Roberto Alas

Reaching and identifying the potential in every sing...
More like Michael