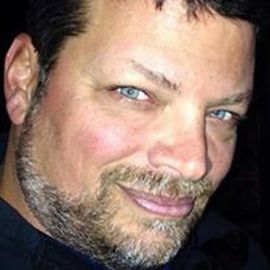 Michael Jacobus
Nationally recognized youth-development professional specializing in outdoor education and summer camp programming
Michael Jacobus is a nationally recognized child-development professional and staff trainer. He has an extensive background in youth-serving nonprofits, staff training, operations, administration and outdoor education. Michael has worked with private, public and non-profit groups including; the American Camp Association (ACA), Disney, the Boy Scouts of America (BSA), National Geographic, the Red Cross, Global Camps Africa, the Muscular Dystrophy Association, Nature Partners, Green Camps Initiative and the National Science Teachers Association and is a frequent presenter at camp conferences and retreats.
Michael is an Eagle Scout who has drawn from a diverse background of experiences to become a dynamic industry leader. He has spent time as a ship captain on Lake Tahoe, a radio personality, pastor, magazine publisher, food broker & chemist. He's owned a screen-print & embroidery shop, designed two frisbee golf courses and taught drama, Improv theatre and stagecraft at the elementary and university level. When he finds the time, he occasionally performs as an opera singer, (Tenor / Baritone), most recently singing at Christmastime as a member of the Disneyland Candlelight Choir. His new book just released is called CAMP STAFF. He has also this year been asked to serve on the Board of Directors for Camp To Belong International and is now an expert witness represented by The Forensic Group on Pasadena, CA.
Speech Topics
---
Staff Training & Motivation
Expect the unexpected!
What to do when something happens that wasn't covered in staff training. How to cope and handle emergencies, uncomfortable situations, personal information shared by a camper or fellow employee, knowledge of illegal activity and more.
This session is provided to reassure camp staff that almost anything they encounter has been dealt with effectively by others. Tips and methods on how to cope are shared.
Volunteer Relations
Do you report to a volunteer Board of Directors? Do you work with volunteer committees and advisory boards? Are you prevented from taking action until you get their blessing or directive? Does it take forever?
This session will cover a variety of challenges camps encounter when working with volunteers, including alumni, well-meaning donors and those with a personal or hidden agenda.
This session is designed for Owners & Directors
Reputation Repair
In all things, it's harder to build than to destroy. Building a good reputation requires effort, patience, and time. Destroying a good reputation only requires a single moment's misstep. The secret to building a good reputation? Become a person who deserves one.
This session will impart grown-up attitudes and behaviors to camp staff to drive home the fact that they are, (now and forever), your Camp Staff.
HR Issues- "How to Fire a Friend"
Camp staff dynamics include friends who are now supervisors and multi-year relationships that carry-on far beyond camp. Terminating employment of a camp-friend is akin to kicking a family member out of the house.
In addition to common best practices, this session will explore ways to make a very difficult situation a bit smoother, including how to identify challenges, documentation methods and ways to break-the-bad-news.
Done properly, this can be an excellent growth opportunity for all involved.
Think Like A Parent
Who is your customer? Many say it's the camper who has a wonderful time at camp and wants to come back. The happy camper is actually the result of a successful SALE to the real customer ... the Camp Parent. Who signs-up the camper, who compares camps and makes the final decision, and most importantly, who writes the check to send their child to camp? This session will focus on how you deliver your message to your customer and how to attract NEW customers; aka PARENTS.
Communication strategies and often overlooked loopholes will also be discussed.
Navigating the Volunteer Jungle
It's almost impossible to work at camp and not come in contact with a volunteer. They can be fellow staff, board members, well-meaning donors or day-workers. How you work with, get-along and interact with them can make your summer nice and smooth or nightmarish. The wrong interaction can even cost you your job.
Learn how to identify, communicate and effectively respond to a variety of volunteer situations.
This session is designed for Camp Staff
Related Speakers View all
---
Shola Richards

Workplace Civility Activist; Best-Selling Author; Fo...

Joel Constable

Talent & Development Leader at Intuit

John Wood

Founder & Board Co-Chair of Room to Read; Former Mic...

Garrison Wynn

Comedian & Motivational Business Expert

Mark Sanborn

Leadership, Teamwork & Performance Expert; New York ...

Doug Smart

Award-Winning Business Motivational Speaker, Author,...

Paul Orfalea

Founder of Kinko's, Philanthropist-Chairman of the O...

Peg Neuhauser

Corporate cultures expert and author of Culture.com

Dr. Kerry Johnson

Sales Expert, Business Coach, Bestselling Author of ...

Joseph Grenny

New York Times Bestselling Author; Leading Social Sc...

Farrah Gray

Celebrity Entrepreneur & Bestselling Author of "Real...

Stedman Graham

Chairman & CEO of S. Graham & Associates, Leadership...

Adrian Gostick

Founder of The Culture Works & Bestselling Author of...

Sam Geist

Consultant / Facilitator

Chester Elton

#1 Bestselling Business Author, Organizational Cultu...

Jonah Edelman

Advocate for Public Education, CEO of Stand for Chil...

Roger Crawford

Hall of Fame Athlete; First & Only US Professional T...

Dan Clark

Master Motivator, CEO, New York Times Bestseller & M...

John Cassis

Former Professional Baseball Player for MLB's Califo...

Dave Carey

Retired Navy Captain & Speaker
More like Michael