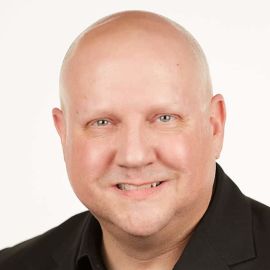 Michael Levitt is the founder & Chief Burnout Officer of The Breakfast Leadership Network, a San Diego and Toronto-based burnout media firm. He is an in-person and Certified Virtual Speaker, a Certified NLP and CBT Therapist, a Fortune 500 consultant, #1 bestselling author, and hosts the Breakfast Leadership Show, a top 200 podcast on iTunes. He's a Top 20 Global Thought Leader on Culture with Thinkers360 and a former Healthcare executive, overseeing $ 2 Billion budgets.
Fueled by the motto: Boundaries or Burnout: You have a choice, he loves speaking to C-Suite leaders, to the Leaders of the Front Lines. He challenges audiences to rethink their priorities, learn how to establish boundaries and live the life they DESERVE to live.
Levitt is a multiple published author, including 369 Days: How To Survive a Year of Worst Case Scenarios, and Pre-Emptive Strike Leadership. He hosts a top business podcast, Breakfast Leadership, and works with fortune 500 organizations to small businesses, helping teams eliminate burnout.
Videos
---
Speech Topics
---
Burnout Prevention: How To Avoid Your Own Year of Worst-Case Scenarios
Workplace Culture: Create A Workplace That People Will Beg To Work With
Working Remotely With Boundaries: How To Accomplish More At Home, Without Burning Out