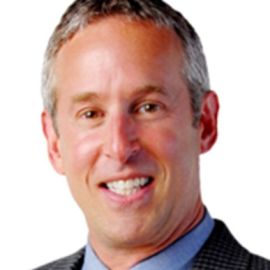 Michael Melnik
President & Owner of Prevention Plus, Inc.; Workplace Safety and Productivity Expert
Michael Melnik is an occupational therapist with a Master's degree in exercise physiology. He is the president and owner of Prevention Plus, Inc. and The Energized Approach. Over the last 25 years he has delivered his "energized" message to more than a half million participants throughout the U.S and around world. He has created a variety of award winning DVDs that are in use by numerous fortune 1000 companies. Some of his clients include Best Buy, Wells Fargo, Pacific Gas and Electric, Chevron Texaco, The Home Depot, General Mills, Wal-Mart and many others. His goal is to work with organizations and individuals that have a desire to grow and change…and that want to enjoy the process of making it happen.
Videos
---
Speech Topics
---
"THE ENERGIZED APPROACH": EFFECTIVELY IMPLEMENTING CHANGE IN THE WORKPLACE
There are 3 certainties in life….Death, Taxes….and Change! Organizations spend an abundance of time, money and resources to drive positive changes in the workplace. All too often these efforts fall short of expectations. There is hope! In most cases the problem isn't the change itself, it's the environment into which the change is introduced and the methods used to introduce, implement and support this change. In "The Energized Approach" Michael introduces the 10 energy sources that are critical for success and offers time-tested strategies to minimize resistance maximize participation and create the energy that is essential for success.
FROM KNOWING TO DOING: GETTING MAXIMUM ROI FROM YOUR EMPLOYEE TRAINING EFFORTS
It is well known that "what is said" is not necessarily "what is heard" and what is heard is not necessarily "what is done". Organizations invest substantial amounts of time and money on training with the intention of influencing behaviors in a positive way. The problem is that most organizations focus their attention on how the training is delivered with little thought given to how the training is received and put into practice! In this fun, high energy and practical session Michael introduces REP: The Rational, Emotional and Physical Approach to Training. The REP approach helps organizations maximize training effectiveness by focusing on how information needs to be received and acted on in order to get the greatest return on their training investment.
IF CHANGE WERE EASY, WE'D ALL BE PERFECT
Do you eat right, exercise regularly and avoid things that are bad for you? Ever cut a corner to get something done quickly? Even though we know the right things to do, we don't always do them. Why is it that we are so surprised when others exhibit these same behaviors? In this lively, energetic, fun-filled session, Michael examines this humorous and often frustrating side of human behavior…resistance to and struggle with Change. Through the use of REP: The Rational, Emotional and the Physical Approach to Promoting Change. Michael helps you better understand what drives behaviors, and more importantly, offers practical strategies for steering them in a positive direction.
LIGHTER SIDE OF SITTING, STANDING, LIFTING AND STRETCHING
Did you know that there is no "right" way to lift, that sitting and standing can be done without fatigue or what it means to "let your body breathe"? In this high energy, interactive session Michael dispels the myths surrounding "proper" body mechanics and offers practical and effective strategies to increase comfort and productivity. This popular session is a refreshing break from the normal course of events at an event and offers participants valuable information while getting them up, moving and energized.
SURVIVING A MULTI-DAY CONFERENCE
Organizations conduct conferences to motivate and energize audiences, yet the combination of prolonged sitting and changes in sleeping, eating and exercise habits often have the opposite effect. This fun, high energy and hilarious session is a great way to open your event! Michael examines the physical demands of a conference and provides participants with practical tools to help them remain "energized" throughout the event and send them away ready to put their new-found knowledge to use.
Related Speakers View all
---
Garrison Wynn

Comedian & Motivational Business Expert

Patrick Lencioni

Management Consultant, Founder & President of The Ta...

Gary Bradt, PhD

Change, Leadership & Life Balance Expert; Author of ...

Haydn Shaw

Expert in Generational and Cross-functional Roles, C...

Tim Sanders

Bestselling Author, Technology Pioneer, Expert on Co...

Dr. Nido Qubein

Award-Winning Speaker and Author, President of High ...

Howard Putnam

Former CEO of Southwest Airlines

Story Musgrave, M.D.

Retired NASA Astronaut; Physician & Professor at Art...

Tom Morris

American Philosopher; Corporate Advisor; Best-Sellin...

Lynne Lancaster

Co-founder of BridgeWorks; Generational Expert & Co-...

Joseph Grenny

New York Times Bestselling Author; Leading Social Sc...

Ryan Estis

Business Performance Expert & Agent of Change

Joe Calloway

Bestselling Business Author, Performance Consultant ...

Michael Bergdahl

Former Walmart Executive, Bestselling Business Autho...

JP Pawliw-Fry

Co-Founder of the Institute for Health and Human Pot...

Michael Pantalon, Ph.D.

Clinical Psychologist and Expert on Influence

Michael Gelb

Innovation and Creativity Expert and Author of "How ...

Shawn Achor

Harvard Professor, Researcher, Positive Psychology E...

Gary Kunath

CEO of the Summit Group, Author & Workplace Happines...

Tom Koulopoulos

Chairman & Founder, Delphi Group; Business Author, V...
More like Michael