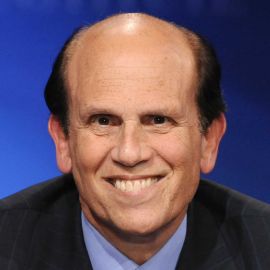 Mike Milken has been at the forefront of successful initiatives in public health, medical research, education and access to capital for more than four decades. Fortune magazine called him "The Man Who Changed Medicine" and Forbes listed him among "Visionaries Reimagining Our Children's Future." In 1982 he formalized his previous philanthropy by co-founding the Milken Family Foundation. The Milken Institute hosts more than 250 events each year, including major conferences in Singapore, Tokyo, London, the Middle East, New York, Los Angeles and Washington, D.C. The Milken Institute School of Public Health at George Washington University was named to recognize an Institute gift. Milken also chairs FasterCures, which speeds progress against all life-threatening diseases. As a financier, he revolutionized modern capital markets by pricing and rewarding risk more efficiently. The thousands of companies he financed created millions of jobs.
Videos
---
Speech Topics
---
Recapturing The American Dream
Leadership in Turbulent Times
Toward a More Prosperous Future
Things That Will Change the World
Related Speakers View all
---
Joseph Stiglitz

American Economist, Professor at Columbia Universit...

Geoff Colvin

Editor & Columnist at Fortune Magazine; Author of "H...

Daniel Altman

Sports Analytics & Strategy Expert

R "Ray" Wang

Founder, Chairman & Principal Analyst at Constellati...

Sallie Krawcheck

Founder & CEO of Ellevest, Leadership Expert, Author...

Ray Kurzweil

Chairman of Kurzweil Technologies; Inventor; Futurist

Richard Florida

Leading Urbanist, Economist & Author of "The Rise of...

Sir Richard Branson

Businessman, Founder of Virgin Group

David Bach

Best Selling Author & Personal Finance Expert

Dan Ariely

Behavioral Economist; Professor at Duke University; ...

Toby Cosgrove

Former CEO & President at Cleveland Clinic

Harry Markopolos

The Bernie Madoff Whistleblower

Ron Carson

Wealth Advisor, Founder, and CEO, Carson Wealth Mana...

Michael Mauboussin

Wall Street Investment Strategist & Head of Global F...

Clive Crook

Columnist and member of the editorial board at Bloom...

Seth Berkley

CEO of Gavi, the Vaccine Alliance; Medical Doctor Sp...

Peter Thiel

Former CEO and Co-founder of PayPal; Technology Entr...

Steve Wynn

Creator of Experience-Oriented Las Vegas Resorts

Barney Frank

U.S. Congressman (1981-2012); Chairman, House Financ...

Alexis Ohanian

Co-Founder of Initialized Capital & Co-Founder of Re...
More like Michael