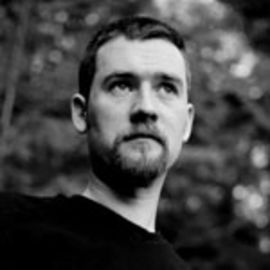 Michael Moynihan
Technology & Business Trends Visionary; Co-Author, Leveraging Technology in the New Global Economy
One of America's leading authors, visionaries and speakers on trends in technology and business, Michael Moynihan has over a decade and a half of experience as a management consultant, technology strategist and business advisor.
Moynihan served as the Clinton Administration's Senior Advisor for Electronic Commerce at the US Treasury where he negotiated e-commerce agreements with the EU, France and other countries. He directed e-commerce policy in the area of taxation, payments and privacy and supervised Treasury's e-commerce activities at the IRS and other bureaus.
Formerly the Robert B. Seaman's Fellow in Technology and Public Policy at Harvard's John F. Kennedy School of Government, he has served as a consultant to the World Bank and as Senior Technology Advisor in the US Department of Commerce.
As a Senior Consultant for the Economist Intelligence Unit (EIU), Moynihan advised Fortune 500 clients on technology and market trends and authored books on such business and management topics as total quality management(TQM), market trends and managing human resources across borders. While at the EIU, Moynihan directed forward thinking studies of information technology and developed the concept of strategic technology leveraging (STL) as a way for companies to manage their portfolios of external technology alliances.
He is the author of The Coming American Renaissance, which Christopher Lehman-Haupt, writing in The New York Times, said "effectively rebuts doomsday books". In partnership with Arthur D. Little, he coauthored the book Leveraging Technology in the New Global Company. He has written for Harper's, The Washington Post, The Philadelphia Inquirer, Forbes, National Review and other publications.
Mr. Moynihan has appeared on numerous television programs including shows on CNN, CNBC, FN, USA and PBS. He has been a guest on dozens of radio shows and has been profiled in the National Journal, the Denver Post, the Italian weekly Il Sabato and other publications.
Most Requested Topics:
Information Technology, Security, and Privacy
Leveraging Technology in the New Global Company
21st Century Trends: Positioning You and Your Company for the Next Millennium
The Internet and Your Business
America's Renaissance: Can It Continue?
Business, Technology & America's Economic Resurgence
Related Speakers View all
---
Graham Hill

Founder of Life Edited & TreeHugger.com

Jeremy Rifkin

Leading Global Technologist, Futurist, Authority on ...

Parag Khanna

Leading Geo-Strategist & Author

Miles O'Brien

Veteran space, aviation, science and technology jour...

Mitt Romney

Former Governor of Massachusetts, 2012 Republican Pr...

Michael Rogers

MSNBC's 'The Practical Futurist' & Technology Expert

Peter Diamandis

Founder & Executive Chairman of the XPRIZE Foundatio...

James Canton

Futurist, Author & Visionary Business Advisor

Daniel Altman

Sports Analytics & Strategy Expert

Anthony Fauci

Director, National Institute of Allergy and Infectio...

Quentin Hardy

Head of Editorial, Google Cloud; Former Deputy Techn...

Dr. Paul Wolpe

Director of the Emory Center for Ethics

Clay Shirky

Expert on New Technology & Social Media, & How They ...

William McDonough

Renowned Architectural Designer, Advisor & Co-author...

J.D. Kleinke

Medical Economist & Author

Robert Ballard

Renowned Ocean Explorer & Scientist

Marvin Zonis

Political Economist & Consultant

Calvin Trillin

Author, Columnist, Humorist & Political Satirist

Jeff Taylor

Founder of Monster.com & Eons.com

Ben Stein

Political Economist, Commentator, Author & Actor
More like Michael