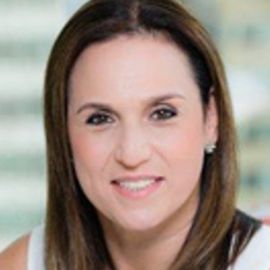 Michal Katz is Co-Head of the Technology Investment Banking Group at RBC Capital Markets. Previously, she was a Managing Director at Barclays (formerly Lehman Brothers), where she was head of the global software practice in the Technology Investment Banking Group.
Michal advises clients on diverse financing and strategic advisory transactions. Selected companies with which Michal worked include Microsoft, EMC, IBM, HP, SAP, VMware, Red Hat, Palo Alto Networks, NetScout, Citrix, Hortonworks, Varonis, Red Hat and ServiceNow. In addition, she works with leading private equity and venture capital firms.
Prior to Lehman Brothers, Michal spent several years with the law firms of Skadden Arps and Winthrop Stimson (now Pillsbury Winthrop) where she practiced corporate law including executing equity and debt financings and mergers and acquisitions.
Michal received her BA with honors from the State University of New York at Binghamton and JD from New York University School of Law.
Michal resides in New York with her husband and two children.