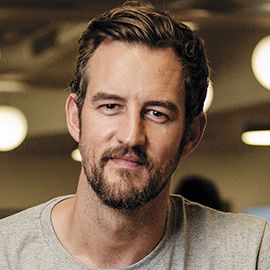 Miguel McKelvey is the co-founder and Chief Culture Officer of WeWork, a real estate company that provides shared workspaces for businesses. He directs all architecture, design, and construction activities at WeWork.
Since 2010, The We Company has launched several new ventures: WeLive, a co-living venture; Rise by We, a luxury gym concept; and WeGrow, a private elementary school. In 2019, the company introduced The We Company, a parent brand that comprises WeWork, WeLive, WeGrow, and other ventures.
In 2017, McKelvey was named WeWork's chief culture officer and in 2019, Fast Company named McKelvey one of its Most Creative People.
Prior to beginning his work with WeWork, he created the design framework and led the national retail roll-out for American Apparel and was involved in the early-stage development of several companies.
He initially attended Colorado College and, after seeing a sculpture he created, his professor, Carl Reed, recommended he consider architecture for graduate school. He transferred to the University of Oregon where he earned a Bachelor of Architecture degree in 1999. During his time at the University of Oregon, McKelvey played on the Oregon Ducks basketball team for two years. However, the official record book indicates he lettered for only one year, 1997.
Videos
---
News
---
WeWork: Miguel McKelvey : NPR
In 2007, architect Miguel McKelvey convinced his friend Adam Neumann to share an office space in Brooklyn. That was the beginning of WeWork: a shared ...