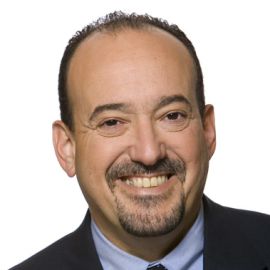 Mike Gonzalez, vice president of communications for The Heritage Foundation, spent close to 20 years as a journalist, 15 of them reporting from Europe and Asia. He left journalism to join the administration of President George W. Bush, where he helped explain fiscal and foreign policy to U.S. and overseas audiences, first at the Securities and Exchange Commission and then at the State Department. Gonzalez, who joined Heritage as communications chief in March 2009, is responsible for day-to-day messaging and media relations across domestic and foreign policy fronts, as well as for internal communications. He oversees four divisions that comprise the three mass media of the 21st century: print, broadcast and digital, as well as an investigative reporting center. Gonzalez was born in Cuba and left at age 12 in 1972. He also has lived in Belgium, France, Spain, Hong Kong and South Korea and has spent months living in and reporting from Afghanistan, Pakistan, China, Panama and Cyprus. Gonzalez got his first regular reporting beat in 1980, covering high school sports for the The Boston Herald. He went to work as a foreign correspondent for AFP in 1987, reporting from around the globe for the news agency for six years. He next logged 11 years with The Wall Street Journal, writing a column on the stock market in New York before being posted to Hong Kong in 1995 as deputy editor of the editorial pages of the newspaper's Asia edition. Gonzalez went to Brussels in 1998 to assume similar duties for The Journal's Europe edition. He conceived of and commissioned the "Letter of Eight," a January 2003 piece by Britain's Tony Blair, Spain's Jose Maria Aznar, Italy's Silvio Berlusconi and five other European leaders in support of the U.S. stance on Iraq. Published globally, the Letter of Eight galvanized a pro-American coalition that for the first time challenged France and Germany for leadership of the European Union.
Gonzalez returned to Hong Kong in 2004, this time as editor of The Journal's Asian editorial pages, earning top honors from Amnesty International and the Foreign Correspondents' Club. He joined the Bush administration the next year.
Gonzalez holds a bachelor's degree in communications from Boston's Emerson College and an MBA from Columbia Business School. Fluent in Spanish and French, he reads Italian and Portuguese. He and his wife, Siobhan, live in Bethesda with their three children.