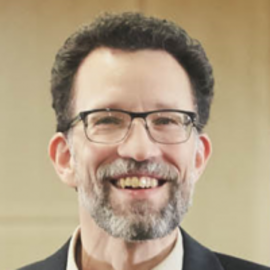 Mike Jacobs
Senior Distinguished Engineer & Blockchain Evangelist at Optum
Mike Jacobs is a Distinguished Engineer for Product Engineering and Data Solutions at Optum in Eden Prairie, MN. Mike is currently focused on high priority strategic technology initiatives such as blockchain, innovation and guiding the maturation of our agile architecture and engineering practices. Mike is a voting member of the U.S. National Body working on the international standards for blockchain and distributed ledger technologies.
In his previous role, Mike was the Portfolio Architect responsible for the strategic architectural direction of the Risk, Quality and Network Solutions line of business and the approach taken by many of the projects implementing the strategy. Mike also advised the organization direction for Scaled Agile, architecture governance and technology standards.
Mike joined Ingenix (OptumInsight) as an Application Architect and Technical Lead. He played a significant role in major initiatives including: the Parallel Analytics Framework (which led to a patent and Ingenix Innovation Award), the Analytic Common Capability (a shared big data framework to run frequently used healthcare analytics), Optum Care Suite, Optum One and OSAM, the Optum Scalable Agile Method.
Prior to joining Ingenix, Mike was the Chief Architect for Mayo Collaborative Services Incorporated (MCSI) and the Department of Laboratory Medicine and Pathology at Mayo Clinic where he led the development of a specimen tracking system and the enterprise architecture of a large laboratory information system program.
Videos
---