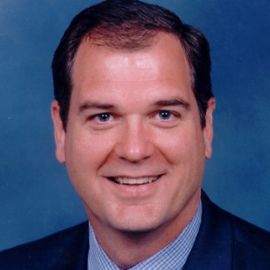 Mike Long
One of America's Foremost Pro-Life Communicators
Mike Long is a native of Durham, North Carolina where he still resides with wife Libby and their two children. After graduating from the University of North Carolina at Chapel Hill, Mike served as a legislative assistant in the United States Senate. He then became a teacher in the Durham Public Schools.
Mike is one of the pioneers of the abstinence education movement. In 1986, he obtained a grant from the North Carolina Department of Health and Human Resources to develop an abstinence education strategy to teach in the local schools. This strategy is called "directive education." He then became a National Consultant for Project Reality conducting in-service training for over 23,000 educators in 43 states how to effectively teach character education in their classroom.
Mike has spoken at thousands of parent-teen conferences, community programs, schools assemblies, and youth rallies nationwide. His approach has proven quite effective for those he reaches. He has also appeared on many radio and television news shows and he has produced many successful television specials for various cable networks including CNN, ABC, NBC, TNN and MTV.
His nationally acclaimed videotape series "Everyone is NOT Doing It" is one of the most persuasive abstinence education resources on the market today. The series is introduced by former University of North Carolina basketball coach Dean Smith and is currently being used in over 4000 school systems and youth organizations nationwide. A home version of the series has been featured on numerous national cable networks and is available for parents to view with their preteens and teens in their homes.
Mike is the author of two new books released in 2001, "Teenagers: Everyone Is NOT Doing It" and "Parents: Everyone Is NOT Doing It" published by Jameson Books. These books compliment the video series and are already in their second printing.
Mike has also produced a 30-minute television special on his "directive education" strategy as it relates to abstinence. This program has aired on several major cable networks generating a tremendous response from viewers. His 5-part abstinence education series called "Sexually Speaking: Youth In Love" airs on the INSP network.
Mike's program has been featured on CNN's "Talk Back Live," NBC's "A Closer Look," CBS "Nightwatch," Janet Parshall's "America," Focus on the Family, American Family Association Radio Show, Billy Graham's "Decision Today," Fox News Network, Concerned Women for America, Phyllis Shalafly's Eagle Council and Cornerstone Network.
Related Speakers View all
---
Clayton King

Pastor and Founder & President of Crossroads Ministries

Jeffrey Dean

Youth, Parenting Speaker, Counselor and Author

Melissa d'Arabian

Celebrity Chef and Host of "Ten Dollar Dinners" on t...

Dr. Stanley Hauerwas

Gilbert T. Rowe Professor Emeritus of Divinity and L...

Philip Yancey

Christian Author

Dirk Been

"Survivor" Cast Member; Abstinence Advocate

Kathy Koch, Ph.D

Speaker, Teacher, Trainer, Parent Educator, & Author

Eric Bryant

Author, Speaker & Church Leader

Mark Mittelberg

Best-Selling Author & Apologist

Josh McDowell

Christian Apologist, Evangelist and Writer

Pam Tebow

Mother of Tim Tebow; Faith-Based and Pro-Life Speaker

Brad Stine

Clean and Conservative Comedian; Known as "God's Comic"

Rachel Simmons

Bullying and Leadership Expert

Kel Mitchell

Award-Winning Comedic Actor Best Known for "Kenan & ...

Ron Deal

Marriage and family author, conference speaker, and ...

David Jeremiah

Founder of Turning Point Radio and Television Minist...

Jennifer Thomas

Best-Selling Author, Motivational speaker on Apology...

Barbara Rainey

Christian Author and Creator of Ever Thine Home

James Michael McAdoo

Power Forward for the Golden State Warriors

Dr. Chap Clark

Professor & Chair of the Youth, Family, and Culture ...
More like Mike