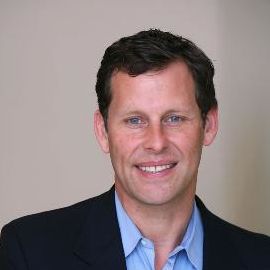 Mike Maples, Jr. is the managing partner of Maples Investments, and is an entrepreneur in his own right. Before becoming a full-time investor, he worked in a variety of executive and management roles in high-growth companies. His background spans a variety of markets including consumer technology, small business, and the enterprise, and he has served in various executive roles in product development, marketing, and corporate strategy.
Mike began his technology career in high school, when he started a software company that developed games and educational products for the original IBM PC. He has been passionate about the technology industry ever since.
Most recently, Mike co-founded Motive, Inc., the world's leading broadband software company in 1997 and played key roles in its growth from raw start-up through sales of $100 million. Motive was one of the only successful technology IPOs in 2004, and the most successful infrastructure software IPO for the prior three years. At Motive, Mike was General Manager of Motive's Corporate Business Unit, as well as Chief Marketing and Strategy officer.
Prior to Motive, Mike was responsible for worldwide product marketing at Tivoli Systems, where he managed the company's product portfolio from its early-stage development through its 1995 IPO and growth to a $750M line of business within the IBM Software Group. Mike began his professional career at Silicon Graphics, where he served in business development and product marketing roles.
In his spare time Mike is an amateur artist, movie-maker, and calligrapher. He holds an Engineering degree from Stanford University, an MBA from Harvard Business School, and is a frequent speaker at industry conferences and a guest-lecturer on entrepreneurship at Harvard Business School, Stanford University, Princeton University, and the University of Texas.
Related Speakers View all
---
Ron Conway

Angel Investor, Often Described as One of the "Super...

Jim Breyer

Founder/CEO: Breyer Capital

Reid Hoffman

Co-Founder and Executive Chairman of LinkedIn & Part...

John Doerr

Venture Capitalist at Kleiner Perkins Caufield & Byers

Bill Trenchard

Founder partner at Founder Collective, board member ...

Marc Andreessen

Co-Founder and General Partner Andreessen Horowitz

Max Levchin

CEO, Affirm; Co-Founder of PayPal

Vinod Khosla

Co-founder of Daisy Systems; Founding CEO of Sun Mic...

Tim Draper

Founder and Managing Director of Draper Fisher Jurve...

George Zachary

Charles River Ventures

Roelof Botha

Partner at Sequoia Capital & Former CFO at Paypal

Mark Pincus

Founder and Former CEO, Zynga Inc.

Kevin Efrusy

Kevin Efrusy is a General Partner at Accel Managemen...

Peter Thiel

Former CEO and Co-founder of PayPal; Technology Entr...

Chris Sacca

Google & Twitter Innovation Guru

Bryan Schreier

Currently sits on the board of Dropbox, Hearsay, Qua...

Josh Kopelman

Founding Partner, First Round Capital

David Weiden

Partner, Khosla Ventures; Former Executive at Tellme...

Mark Zuckerberg

Founder & CEO of Facebook, Inc.

Eric Schmidt

Former Executive Chairman at Alphabet Inc, Former CE...
More like Mike