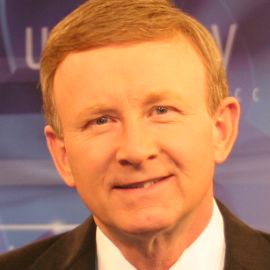 You will discover when you schedule Mike for your next important meeting that he brings a mixture of humor, inspiration, professionalism and insight to every gathering. He taps into his years of experience to share from his heart with individuals and groups from all walks of life.
"My fifth grade teacher, Mrs. Wilkes, told me that she hoped that someday, somewhere, I'd find someone willing to pay me to talk for a living. I have been fulfilling her prediction for the last 30 years. I am a broadcaster and I can't imagine doing anything else. When I am not anchoring the news, I love sharing with groups and organizations stories of my life that inspire and motivate." Mike has spoken to regional and national convention audiences for more than 20 years. He speaks with insight and humor when he delivers customized presentations derived from stories of his life that inspire and motivate us both personally and professionally.
Business, Education, Churches, Agriculture, Healthcare, Government Agencies, Non-Profits.
Videos
---
Speech Topics
---
You Can Hear the Corn Grow
A motivational speech related to Mike's upbringing on a family farm in Indiana. True stories of perseverance and never giving up pays off.
Spirit
Heartwarming true stories of people that Mike has met over his 40 year career as a broadcaster.