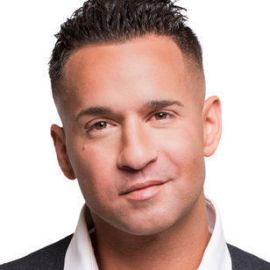 Michael 'The Situation' Sorrentino rose to fame as a cast member of MTV's #1 cable television show, Jersey Shore. Since joining Jersey Shore, Sorrentino has become a worldwide pop and cultural icon, exemplified by the show's stature as one of television's most viewed programs, averaging more than 8 million viewers each week. Sorrentino was also a contestant on Season 11 of Dancing with the Stars and completed a season of Celebrity Big Brother (UK), where he was a finalist. Yet, all of his fast fame came with a price: the dark side of addiction.
Sorrentino had a loving and caring family alongside his successful television career. Always a kindhearted person who prided himself on being healthy, Sorrentino soon entered the world of addiction after injuring his back on Dancing with the Stars. To counter the pain, he was prescribed prescription painkillers. Before long, "The Situation" that fans thought they knew was suffering from a continuous cycle of pain and prescription painkiller abuse, struggling just to get through each day.
Fortunately, with the support of his family and friends, Sorrentino bravely sought the help he needed and is now enjoying the road to recovery. Now a successful entrepreneur and business owner, Sorrentino shares his personal story with colleges, associations, health groups and his many fans around the world.
Sorrentino's humorous, charismatic, and candid delivery will provide an in-depth look at how this reality star followed his passion, fell down hard, and picked himself up and found that he was even stronger than before. By speaking from an honest place, Sorrentino can spark important discussions about drug use, recovery and fame. Whether you are looking for someone in which to relate, share your struggle or learn how to overcome addiction, Sorrentino has become more than a face and a story, but an inspiration for personal success.
Speech Topics
---
What's The Situation: An Evening with Mike "The Situation" Sorrentino
This light hearted evening with Mike "The Situation" Sorrentino can be tailored to your event's requirements. From speaking about his meteoric rise to fame, his life inside reality television, or becoming a pop culture icon, the evening is sure to be engaging and informative. An evening with Mike "The Situation" Sorrentino can also include a tailored speech followed by an engaging and no holds barred question and answer session. Make no mistake - your audience is going to love The Situation!
Twelve Rounds: My Personal Battle with Addiction and My Road to Recovery
Michael "The Situation" Sorrentino describes with colorful detail his personal battle with addiction and his eventual epiphany that led him down the road of recovery. Michael shares the good, bad and ugly truths of addiction and how it affected his personal and professional life. His message of hope, never giving up and finding yourself again when all seems lost is a message that is sure to resonate with any audience.
Against All Odds: Turning My Personal Trials into Fantastic Triumphs
Follow your dreams no matter the odds against you. It is true we all face daunting trials in our lives. Some are small and some are great, but to achieve your dreams you must be willing to overcome your fears of failure, criticism, and loss and open your heart and mind to opportunity and the power of believing in yourself. This powerful speech is built upon inspiration, dedication, and believing in yourself when not many others do. It is the true inspirational story of Michael "The Situation" Sorrentino. Fascinating anecdotal stories only enhance and drive home Michael's personal message that anything can be achieved through the power of believing in yourself.
Related Speakers View all
---
DJ Pauly D

DJ and Former Cast Member of MTV's "The Jersey Shore"

Jason Wahler

TV Personality, Known for "Laguna Beach" "The Hills"...

Nicole "Snooki" Polizzi

Reality TV Personality, Author & Entrepreneur; Known...

Matthew Perry

Actor & Recovery Advocate, Known for "Friends"

Vinny Guadagnino

Reality TV Personality, Author & Actor, Known for "J...

Sammi Giancola

Reality TV Star on MTV's "The Jersey Shore"

Kourtney Kardashian

Reality TV Star, Mother, Healthy Living Advocate

Todd Marinovich

Former NFL Quarterback for the Los Angeles Raiders

Hank Baskett

Former NFL Wide Receiver

Dave Navarro

Musician & Host of "Ink Master"; Best Known as a mem...

Kristen Johnston

Emmy Award Winning Actress; Best Known for "3rd Rock...

Wendy Williams

Media Personality, Actress, Author, & Host of "The W...

Karina Smirnoff

Professional Dancer on "Dancing with the Stars" & Au...

Ed Begley Jr.

Environmental Activist & Emmy Award-Nominated Actor

Gage Edward

Gage Edward does much of the behind the scenes dirt...

Derek Stearns

As a young boy, Home and Garden Speaker Derek Stearn...

Dean Marsico

Home and Garden Speaker and stonemason Dean Marsico ...

Billy Derian

Home and Garden Speaker, builder and waterscape land...

Kathy Wakile

Real Housewife of New Jersey; Owner of a Dessert Line

Dina Manzo

Event Planner; Interior Designer; Cast Member of The...
More like Mike