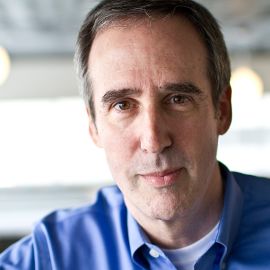 Over three decades, Mike Wittenstein has successfully advised leaders and their teams during times of immense change. His robust story-driven process helps bring clarity to their stories, strategic plans, brands, reorganizations, customer experiences, and game plans. A serial innovator, Mike started one of the world's first digital agencies (GALILEO), customer experience practices (IBM), and a hybrid strategy/experience/story consultancy (Storyminers). He has advised leaders in specialty retail and healthcare, hospitality, professional services, associations, technology, and other services-based industries on change, digital transformation, design thinking, business storytelling, innovation, employee and customer experience, service design, and strategic communications.
Mike's client roster includes: AT&T, Adobe, Apple, Chick-fil-A, Delta Airlines, Holiday Inn, IBM, the University of Phoenix, Piedmont Hospital, Transitions Optical, and hundreds of others. Together, his clients have captured almost $2 billion in added value by applying his ideas and processes. Mike is an award-winning speaker, experience designer, advisor, coach, and consultant with experience in 24 countries. Based on two years of study and work abroad, Mike brings cross-cultural awareness and the ability to work in four languages – English (fluent), Portuguese (stage-capable), Spanish (conversational), and Russian (basic). Meeting planners, event organizers, and corporate trainers recognize him for his approachable, understandable, and positive presence.
Mike is an often-quoted thought leader, interview guest, and top-ranked social media contributor. Mike travels from Atlanta and works in all national and international markets virtually, in live sessions, in-person, on-stage, in hybrid events, as part of recorded events, and with the press.
Now the founder and managing partner at Storyminers, Mike shepherds mid-market companies to higher operating results and profitable exits using Storyminers' unique combination of Story, Strategy, Experience Design, and Technology.
Videos
---
Speech Topics
---
Apple-ization of Retail
Learn valuable foundation principles you can apply to make your own business's experience better as Mike reverse engineers the Apple brand for you. This topic can include interactive exercises and runs 45-90 minutes.
Anticipation
Anticipate what your customers want and be ready to provide the outcomes they desire most. Knowing sooner makes all the difference. Mike uses vivid stories and quick-to-grasp principles to show you how to enhance your customer's experience without breaking the bank. This topic can include interactive exercises and runs 45-60 minutes.
Executive Roundtable
For leadership teams just embarking on a customer experience project, trying to figure out where to go from here or create alignment, Mike uses a client-vetted, structured outline to get the conversation going. Mike's boardroom skills are catalytic. This engagement works best in 30-180 minutes.
La "Apple-izacion" de las Tiendas Minoristas
Aprende valiosos principios básicos que puedes aplicar para mejorar la experiencia de tu propia empresa gracias al trabajo de ingeniería inversa de la marca Apple que hace Mike para ti. Este tema puede incluir ejercicios interactivos y dura de 45 a 90 minutos.
Anticipacion: la Mejor y Mas Rentable Forma de Servicio
Anticípate a lo que buscan tus clientes y prepárate para brindar los resultados que más desean. Saber de antemano supone una gran diferencia. Mike utiliza historias vívidas y principios fáciles de captar para mostrarte cómo mejorar la experiencia de tus clientes sin tirar la casa por la ventana. Este tema puede incluir ejercicios interactivos y dura de 45 a 60 minutos.