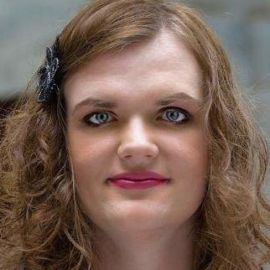 Misty K Snow
Utah Democratic Party Nomination for US Senate; First Transgender Person to Earn Major Party Nomination for US Congress
Born in Salt Lake City in 1985, Misty K is a Utah native who has lived her entire life in Salt Lake County and has a strong connection to this state and its people. She is part of the new millennial generation that recently surpassed the Baby Boomers as the largest voting population for in Utah and the nation.
A cashier at a grocery store and raised in a lower income family, Misty K understands the needs of working people and their families. She is concerned by the degree of income inequality in this country: particularly how it disproportionately impacts women, people of color, and the LGBT community.
Misty K Snow earned the Utah Democratic Party's nomination for U.S. Senate in the 2016 election. Snow's primary opponent, Jonathan Swinton, was originally favored to win the primary after earning 55% of the delegate vote at the Utah Democratic Convention in April to Snow's 45%, but Snow steadily gained ground by aggressively campaigning throughout the state. Snow's nomination makes her the first transgender person to earn a major-party nomination for U.S. Congress in the United States.
Videos
---