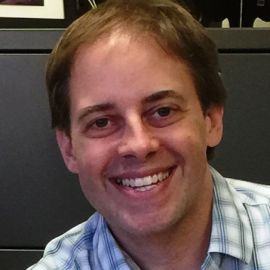 Mitch Prinstein, Ph.D. is a husband, a father, board certified in clinical child and adolescent psychology, and serves as the John Van Seters Distinguished Professor of Psychology and Neuroscience, and the Director of Clinical Psychology at the University of North Carolina at Chapel Hill.
Mitch's Peer Relations Lab has been conducting research on popularity and peer relations for almost 20 years, and has been funded by the National Institute of Mental Health, the National Institute of Child and Human Development, and several private foundations, resulting in over 100 scientific works, including a slew of scientific journal articles, book chapters, a set of encyclopedias on adolescent development, and even a textbook on the field of clinical psychology.
Mitch is deeply committed to science and training in clinical psychology, having served as President of the Society for a Science of Clinical Psychology and the Society of Clinical Child and Adolescent Psychology, the Editor-in-Chief of the Journal of Clinical Child and Adolescent Psychology, and on the boards of the American Psychological Association, the Council of University Directors of Clinical Psychology, and publication board of the Association of Behavioral and Cognitive Therapies.
He and his research have been featured in The New York Times, The Wall Street Journal, National Public Radio, the Los Angeles Times, CNN, U.S. News & World Report, Time magazine, New York magazine, Newsweek, Reuters, Family Circle, Real Simple, and elsewhere.
Videos
---
Related Speakers View all
---
Kati Morton

Mental Health Activist, Marriage & Family Therapist

Lucy Hone

Resilience Expert & Researcher

Jennifer Freed

Psychological Astrologer, Psychotherapist & Author

Richard J. Davidson

Professor of Psychology & Psychiatry at the Universi...

Anthony Rao

Nationally Recognized Child Psychologist & Author of...

James Garbarino

Author, Psychologist, Expert on Violence & Children;...

Richard M. Ryan, PhD

Leading Motivation Expert, Psychologist, Professor, ...

B Janet Hibbs and Anthony Rostain

Experts on Student Mental Health, Family Relationshi...

William von Hippel

Author & Professor of Psychology at the University o...

Zelana Montminy

Wellness Architect & Bestselling Author of "21 Days ...

Dr. Mindy Thompson Fullilove

Research Psychiatrist; Professor of Urban Policy & H...

Ruby Wax

Comedian & Mental Health Activist

Jonathan Metzl

Professor of Sociology & Psychiatry, Director of the...

Heather Armstrong

NY-Times Best-Selling Author, Brand Consultant, Popu...

Joe Pantoliano

Emmy Award-Winning Actor & Film Producer

Nancy Etcoff

Psychologist at Harvard & Massachusetts General Hosp...

James S. Gordon, MD

Internationally Recognized Psychiatrist Specializing...

Pelin Kesebir

Scientist at Center for Healthy Minds, Specialist in...

Saumya Dave

Writer, Psychiatrist & Mental Health Advocate

Mark Henick

Internationally Recognized Mental Health Strategist,...
More like Mitch