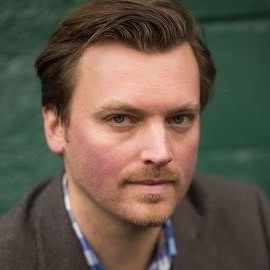 Monty Metzger
Futurist Keynote Speaker, Digital Leadership Speaker, Thought Leader, Entrepreneur and Investor; Partner at Digital Leaders Ventures, CEO at Ahead of Time, Author of "Mobile Future 2020" and "Digital Future".
Monty C. M. Metzger, author of "Digital Future" and "Mobile Future 2020", Partner at Digital Leaders Ventures, is a leading thinker on digital business. Rather than focusing on the distant future, Monty takes an anthropological approach - scanning the near horizon global trends, disruptive technologies and consumer innovations on the verge of hitting critical mass, and then translating these into usable business strategies.
Since Monty found his first Internet company in 1998 he embraces digital media, as a digital leader, trend scout and future thinker. He graduated in Switzerland and Germany in Business Administration and electronic Marketing. Monty previously ran a global Trend Research Consultancy with offices in Munich, Tokyo, Beijing and New York. After the acquisition, Monty left the company and advised several European investment houses and selected innovative start-ups.
More recently in 2013 he has started DigitalLeaders.co, a global network of digital visionaries, with support by the Bavarian Government.
In his current role at Ahead of Time, Monty has lead Trend Tours to innovation hotspots and advised the CEOs and senior management teams of a wide range of governmental organizations and companies including arvato, BMW Group, Deutsche Telekom, EPlus Group, GE, Goldbach Media Group, Henkel, Holtzbrinck Publishing Group, Holcim, KPN, SIEMENS, Vodafone, WEKA and WPP.
Monty is married and lives with his wife and his two kids in Munich, Germany.
Books
---
News
---
Mastering the Fourth Industrial Revolution
What is the 4th Industrial Revolution? What are the impacts of this technology future to your business? How to react? What are the leading strategies in an age of the machines – in the digital future? Experts believe in productivity boost but also dramatic changes to the labor market – job losses are inevitable.
Technology Futurist Monty Metzger speaks about how to master the fourth industrial revolution. The Digital Future will have far more impact — the next 25 years will usher more change than in the previous three centuries. What separates great leaders from the rest, is they have a precise vision of the future. A vision to enable change today. (Link to Monty's Website http://blog.monty.de/)
Moonshot Thinking for Strategic Leadership
Leadership Keynote Speaker, Monty Metzger, defines game-changing management strategies and leadership styles to help outperform your competition and preparing your corporation for the fourth industrial revolution – our digital technology future. The most influential leaders in tech have embraced moonshot thinking for their leadership strategy
Related Speakers View all
---
Richard Florida

Leading Urbanist, Economist & Author of "The Rise of...

Tim Sanders

Bestselling Author, Technology Pioneer, Expert on Co...

Ray Kurzweil

Chairman of Kurzweil Technologies; Inventor; Futurist

Sir Richard Branson

Businessman, Founder of Virgin Group

Daniel Kraft, M.D.

Physician-Scientist; Founder of Exponential Medicine...

Gary Hamel

Internationally Renowned Expert on Business Strategy...

Peter Diamandis

Founder & Executive Chairman of the XPRIZE Foundatio...

Jordan Goldman

Named "One of the top young entrepreneurs in America...

Peter Thiel

Former CEO and Co-founder of PayPal; Technology Entr...

Graham Hill

Founder of Life Edited & TreeHugger.com

R "Ray" Wang

Founder, Chairman & Principal Analyst at Constellati...

Watts Wacker

Futurist & Commentator

Jeff Taylor

Founder of Monster.com & Eons.com

Geoffrey Moore

Managing Director, Geoffrey Moore Consulting; Ventur...

Terry Jones

Digital Disruptor, Author & Venture Capitalist

Maddy Dychtwald

Co-Founder & Senior VP of Age Wave, Author & Changin...

Geoff Colvin

Editor & Columnist at Fortune Magazine; Author of "H...

Robin Chase

Transportation Entrepreneur, Founder & Former CEO of...

Jim Carroll

One of the World's Leading Global Futurists, Trends ...

Todd Buchholz

Former White House Director of Economic Policy & CNB...
More like Monty