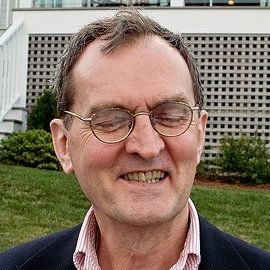 Murray Weidenbaum, Ph.D., has been an economist in business, government and academia. He holds the Mallinckrodt Distinguished University Professorship at Washington University in St. Louis, where he also serves as Chairman of the University's Center for the Study of American Business.
In 1981 and 1982, Dr. Weidenbaum was President Reagan's first chairman of the Council of Economic Advisors. In that capacity, he helped to formulate the economic policy of the Reagan Administration, and was a key spokesman for the Administration on economic and financial issues. In 1982-1989, he was a member of the President's Economic Policy Advisory Board.
Dr. Weidenbaum is known for his research on economic policy, taxes, government spending, and regulation. He is the author of eight books. His latest books are "The Bamboo Network: How Expatriate Chinese Entrepreneurs are Creating a New Economic Superpower in Asia," and "Small Wars, Big Defense: Paying for the Military after the Cold War," which was judged by the Association of American Publishers to be the outstanding book on economics in 1992. He has also written several articles in publications ranging from the "American Economic Review" to "The Wall Street Journal." He is a Fellow of the National Association of Business Economists, Honorary Fellow of the Association for Technical Communication, and a past president of the Midwest Economics Association.
Dr. Weidenbaum was the first Assistant Secretary of the Treasury for Economic Policy. He also served as Fiscal Economist in the US Bureau of the Budget and as the Corporate Economist at the Boeing Company. He is a member of the board of directors of the May Department Stores Company, Medicine Shoppe International, Harbour Group, Tesoro Petroleum Corporation, Center for Strategic and International Studies, and Annapolis Center for Environmental Quality.
Dr. Weidenbaum's international activities include serving as Chairman of the Economic Policy Committee of the Organization for Economic Cooperation and Development. He received the National Order of Merit from France in recognition of his contributions to foreign policy. In 1989, he was a member of a Presidential Mission to Poland.
His diverse background and vast knowledge on national and international economics make him one of the most widely quoted experts in America. Sharing his knowledge with audiences nationwide, he enlightens us on some of the most important issues that effect today's corporations and governmental institutions across the globe.
Topics
• The U.S. Economy: Where is it Headed
• American Business and Changing Global Markets
• Tax Reform
• Reforming Government Regulation
Speech Topics
---
The US Economy: Where is it Headed?
American Business & Changing Global Markets
Reforming Government Regulation